424 Area Code: Everything You Should Know
Have you ever received a call from a number with a 424 area code and wondered where it was coming from? Or, you may be looking for an area code for South California for personal or business use. No matter your reason, this blog will help you cover everything you should know about the 424 area code.
We will examine the history, geography, and operation of the three-digit (424) area code in Southern California's North American Numbering Plan (NANP).
What is the 424 Area Code Number?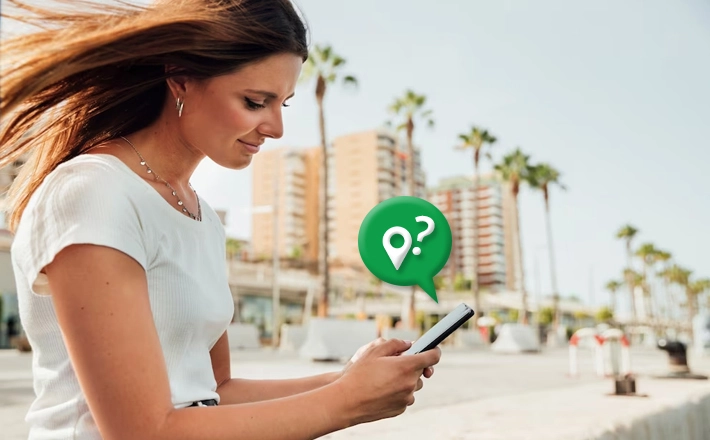 The 424 is a telephone area code in the North American Numbering Plan (NANP), which covers Southern California in the United States, with services in over 34 cities.
The 424 area code was established and put in service on August 26, 2006. It was created to address the increasing population and demand for phone numbers in the region served by the 310 area code.
How Do 424 Area Code Numbers Work?
A 424 area code number operates under NANP or the North American Numbering Plan, identifying and registering telephone numbers in the United States and other North American countries. Here is how the 424 area code works.
1. Geographical Coverage
Area code 424 is used in specific parts of Southern California, primarily the West Los Angeles, Ventura, and South Bay areas of Los Angeles County and Santa Barbara. It covers 34 cities, with Los Angeles being the biggest city.
2. Overlay Area Code
The 424 area code overlays with the pre-existing 310 area code. This means the 424 area code shares the exact geographic boundaries with the 310 area code.
Instead of creating an entirely new area code with separate geographical boundaries, the 424 overlay was introduced to address the increasing demand for telephone numbers in the region without requiring existing customers to change their phone numbers.
3. Ten-Digit Dialing
Due to the overlay, residents and businesses within the 424 and 310 area codes must use ten-digit dialing for all local calls. This means that when making a call within the same area code, the caller needs to dial the area code (424 or 310) followed by the seven-digit phone number.
4. International Calling
To make international calls from a phone number within the 424 area code, callers must use the international dialing prefix (usually "011" in the United States) followed by the country code, city code (if applicable), and the recipient's phone number.
5. New Number Assignments
When new phone numbers are assigned within the region covered by the 424 area code, they may receive either the 424 or the 310 area code, depending on availability. The choice of area code for new numbers is usually based on the telephone service provider's allocation and conservation strategies.
Where is Area Code 424 Located?
Area code 424 is located in Southern California, United States. It primarily covers regions within Los Angeles County. 310 is an overlay area code with the same geographic boundary as the preexisting 310 area code.
It covers several cities and communities in western Los Angeles, including Beverly Hills, Santa Monica, Culver City, Torrance, Compton, and Inglewood.
You must include the 424 area code when dialing someone whose phone number is in the 424 area code. Area codes designate specific geographic regions within the North American Numbering Plan (NANP) and are essential for efficient communication and proper call routing.
List of Cities in Area Code 424
Area Code 424 is used in 34 cities across three counties: Los Angeles, Ventura, and Santa Barbara. Here is the list of the cities of Area Code 424:
Alondra Park, CA

Avalon, CA

Beverly Hills, CA

Carson, CA

Compton, CA

Culver City, CA

Del Aire, CA

East Rancho Dominguez, CA

El Segundo, CA

Gardena, CA

Hawthorne, CA

Hermosa Beach, CA

Inglewood, CA

Ladera Heights, CA

Lawndale, CA

Lennox, CA

Lomita, CA

Los Angeles, CA

Lynwood, CA

Malibu, CA

Manhattan Beach, CA

Marina del Rey, CA

Palos Verdes Estates, CA

Rancho Palos Verdes, CA

Redondo Beach, CA

Rolling Hills, CA

Rolling Hills Estates, CA

Santa Monica, CA

Topanga, CA

Torrance, CA

West Carson, CA

West Hollywood, CA

West Rancho Dominguez, CA

Willowbrook, CA
Why your Business Needs a Los Angeles Area Code?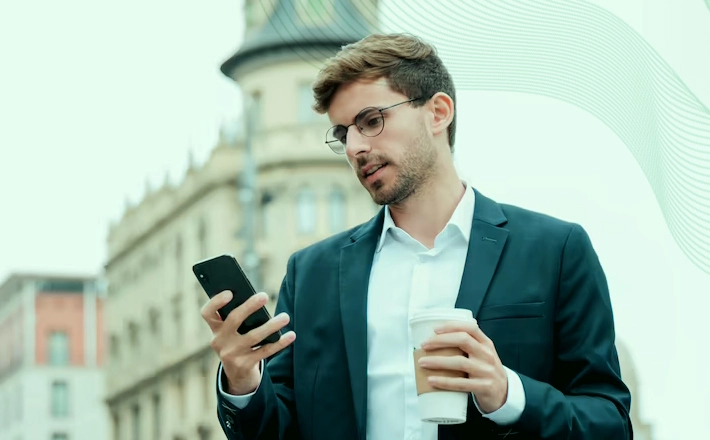 Businesses need a Los Angeles Area code for several reasons. From establishing a local presence, enhancing customer trust, and geographic targeting to marketing advantage and enhanced communication, the Los Angeles area code can act as a game-changer for any business.
1. Local Presence
A Los Angeles area code creates a sense of local presence and credibility for your business in the Los Angeles market. Customers in the area are more likely to trust and engage with a business that appears to be based locally, as it signifies that you understand their needs and are accessible.
2. Customer Trust
Many consumers prefer to support local businesses. A Los Angeles area code on your business phone number can foster trust and loyalty among customers who want to deal with companies in their community. Moreover, if customers see the local area code in calls, it is likely that they will engage more efficiently.
3. Geographic Targeting
If your business primarily serves the Los Angeles area, having a local area code enables you to target specific geographic regions effectively. It allows you to focus marketing campaigns and customize your services to the local community's needs.
4. Marketing Advantage
A Los Angeles area code can be a powerful tool in marketing efforts. It can be included in advertising materials, social media, website contact information, and business cards, enhancing your brand's visibility and appeal to local audiences.
5. Enhanced Communication
Using a Los Angeles area code ensures seamless communication with customers and partners within the city. People in the region may feel more comfortable contacting a local number, leading to increased inquiries and opportunities for your business.
6. Increase in Call Answer Rates
Potential customers, leads, and prospects who see a familiar Los Angeles area code on their caller ID are likelier to answer the call. This can lead to higher call answer rates and more meaningful interactions with your business. This can be very beneficial for call centers.
How to buy a 424 Area Code Phone Number?
To buy a 424 area code phone number, choose a telecommunications provider that offers services in your area. Check their website or contact them to see if 424 area code numbers are available.
Once you find a suitable number, purchase it through their platform. The provider will assist you in setting up your phone service and verify the pricing and terms before finalizing the purchase. Keep in mind that availability and procedures may vary among providers.
Steps to Get a 424 Area Code Number
Getting a 424 area code is simple. You can follow the steps below to get the 424 area code number.
Sign up on Dialaxy and fill up your business details to register.

Choose the Area Code for your preferred country as the USA.

Select 424 as your local area code and look for available virtual phone numbers.

Choose a subscription package and make the purchase

Use the Area Code for your Business use.
Why Choose Us?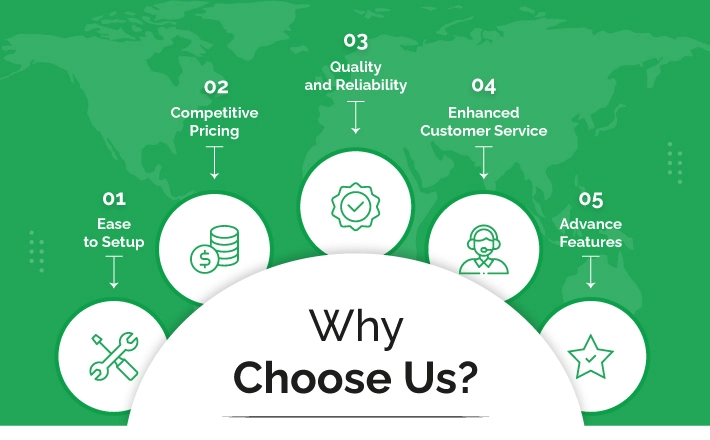 Dialaxy is a prominent virtual phone number provider which offers the 424 area code for individuals and businesses of all sizes. You can use our service for personal use or to grow your business with its advanced features, plans, and benefits. Here is a list of reasons you should choose us to acquire a 424 area code.
1. Easy to Setup
We are one of the most simple and hassle-free providers to acquire a 424 area code. Businesses and individuals can instantly obtain a 424 area code number and set up and configure it. Furthermore, we consist of excellent user-friendly interface, and the customer support team makes the setup and configuration process fast and efficient.
2. Competitive Pricing
We offer one of the most competitive and affordable pricing. The pricing structure is transparent and cost-effective, making it ideal for businesses of all sizes. There is no hidden charges during the setup and use. We offer three subscription plans: essential, standard, and enterprise, available monthly or yearly.
Our motto is to provide high-quality services at affordable prices so customers do not have to compromise quality. Our cost-effective packages ensure you get the best value for your investment of communication services.
3. Quality and Reliability
We offer exceptional reliability and call quality in the 424 area code. We have some of the best infrastructure, which ensures uninterrupted connectivity, while crystal-clear voice transmission ensures your messages are communicated with outstanding quality.
Finally, Dialaxy prides itself on its customer support and top-notch security, ensuring the best customer service.
4. Enhanced Customer Service
We offer one of the best customer support services in the industry. We provide 24/7 responsive and reliable customer service. We consists of a dedicated team who are always ready to help you with anything, whether setup or technical issues. Furthermore, our around-the-clock service is available for customers in any time zone.
5. Advance Features
We offer advanced and customizable features like call routing, call recording, call forwarding, Interactive Voice Response (IVR), voicemail, video conferencing, and other similar functions. Your business can use these features to manage calls effectively and increase productivity. Furthermore, We also offer customization for businesses and individuals as per the need.
Conclusion
The 424 area code is vital in Southern California's telecommunications landscape. Connecting diverse communities and businesses offers seamless communication and a strong local presence. You can embrace its significance and unlock a world of possibilities with the 424 area code.
You can determine if you or your business needs the 424 area code based on the needs, operating ways, and other factors mentioned above.
FAQs
Which country is using +424?
424 area codes are registered in the North American Numbering Plan (NANP) for California, the U.S.
How do I get a 424 number?
You can get a 424 number by following the simple steps as listed below:
Contact a Phone Service Provider

Choose a Phone Plan

Check Number Availability

Porting Existing Number (optional)

Register and Provide Information

Choose Additional Features (optional)

Activate Your Number
Is 424 a toll-free number?
No, the 424 area code is not a toll-free number.
What area code is 424 in Los Angeles?
Area code 424 is assigned to certain regions within Los Angeles, California, United States. It covers various cities and communities in Southern California, primarily in Los Angeles County. Some areas the 424 area code serves include Beverly Hills, Santa Monica, Culver City, Torrance, Compton, Inglewood, and more.