8 Ways to Send Text from a Computer
Imagine this 🤔You are busy in a high-priority meeting on your PC, and suddenly, you receive a text message on your phone. Wouldn't it be great if you could respond to that text without getting up and picking up the phone?
Technology has advanced in such a way that it has allowed us to reply to the text messages received on our mobile phones via PCs and laptops.
However, the real question lies in how to do it. Well, if you are looking for answers, worry not; we've figured them out, and it's not just one; there are eight of them.
In this blog, we will discuss 8 ways to send text from a computer, making communication easier and more efficient.
So, let's begin!
Texting from a Computer: A Brief Overview
While texting from your cellphone is the go-to method for all. There are dire situations when you can't use it or just have to utilize the options available on your computer. It is a scenario that can make or break the deal.
Consequently, learning how to send messages from your computer may help you stay organized and speed through interactions. In addition to that, it has its own set of benefits like better convenience and accessibility, more customization, and synchronization and backups across multiple devices.
Let's move on to discussing ways to send text from computer.
How to send text from a computer: 8 methods
Below is the list of methods that allow you to send and receive SMS messages from your PC easily and quickly.
1. Using a Reliable VoIP service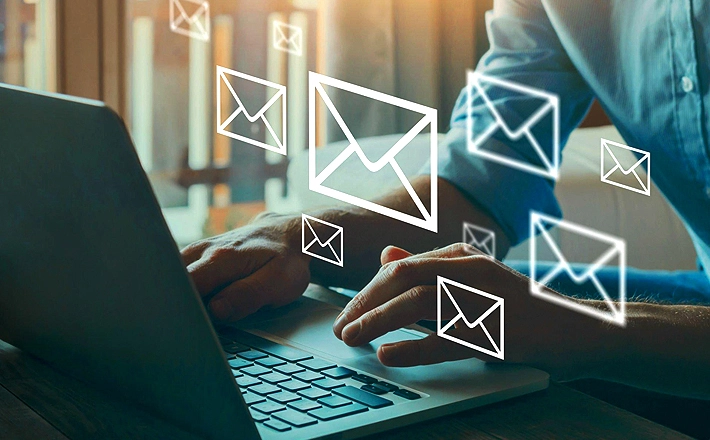 The most convenient and effortless method to send text from a computer is to use a VoIP solution that offers SMS-enabled virtual numbers. VoIP works on any device that the service supports, and by using voice-over IP services, you can not only send and receive messages but call anyone from anywhere and use its additional features as long as you have an Internet connection to access its services.
How to Send a Text from Your Computer using Dialaxy
To use this method, you must create an account, opt for a subscription plan, and start using it on your computer to make and receive calls and messages. Follow the steps below to begin with:
Create an account

and log in to your dashboard.

Pick a number from the list of available options of cities.

Select a subscription plan and make your payment.

Submit your documents for verification if required.

You can now start to send texts from a computer.
2. Using iMessages on your Mac to send Texts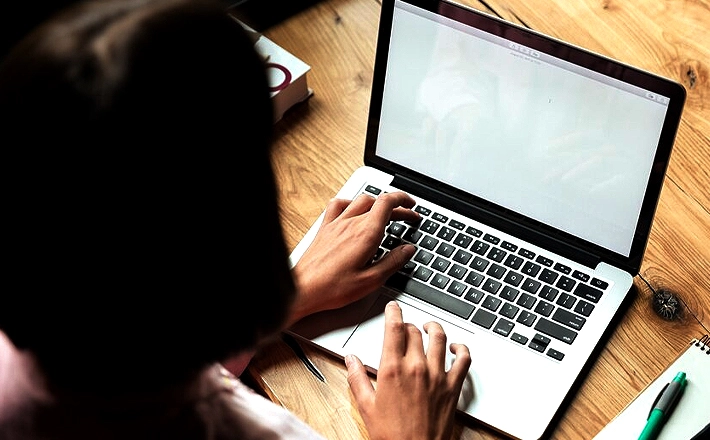 If you are in the Apple ecosystem, you indeed are fortunate enough to have iMessage made available specifically for Apple users across all IOS devices. iMessage lets Apple users send messages via WiFi or a mobile data package on any device.
To use the iMessage service, you only need three things: an iPhone, an Apple ID, and a Mac computer or laptop. Once you have these, you can send text messages from your Mac using iMessage the same way you would from your iPhone.
Similarly, your Mac should have iMessage already installed. Then, all you have to do is sign in through your Apple ID, and you're ready to go.
Follow these steps to send texts from your Mac:
Log into Apple's iCloud service using your Apple ID.

Connect an Apple device.

Messages will be synced automatically to your device.

Once your device has been synced, you can start sending messages.
Note: Make sure you're signed into iMessage on both your Mac and iPhone with the same Apple ID.
3. Using Google Messages to Send a Text
Just like Apple has put forth a service to send text messages from a computer, Google has done the same. You can send SMS from your computer using Google's browser-based Messages app.
It is a convenient and effortless method; the only requirement is you must have an Android phone to begin with and link it to your computer. Here is a step-by-step process for you to send texts from your computer.
Download Google messages on your Android phone and open it.

Click on the three dots in the top right corner and select device pairing.

Open Messages for the web in your browser on your computer.

Scan the QR code on your computer screen with your phone. You should now be able to send and receive text messages on your computer.

Start using the web portal to send and receive text messages from your computer.
4. Using Google Voice for Computers
Another Google product that you can use to send texts from your computer is Google Voice. It is a cloud-based phone number service that can be used by anyone from anywhere using any device that supports its facilities.
However, it has limited its text messaging services to selected countries. Sending texts using this service is generally free; however, roaming charges may apply depending on your location.
To send messages from Google Voice, you can begin by following these methods:
Sign up for Google Voice.

Select the message icon and send a message.

Enter the contact information of the person you want to text.

Send your message by clicking the send arrow.
5. Using Email to Send a Text
The next method available to send text from a computer is to use an email. Surprisingly, there's more to your email platform than just sending and receiving mail. This might sound amusing, but you indeed can send texts through it.
For this strategy to work, you need to know each recipient's service provider. In addition, MMS and SMS features are limited to the very basics.
The process goes like this:
Log in to your email account on your computer.

In the "To" field, enter the person's correct 10-digit phone number.

Add an "@" after the phone number.

Finally, you must add a gateway address for the number you're texting.
Here are some common examples of SMS and MMS gateways in the US.
6. Using a Wireless Carrier's Website to Send a Text
Some wireless providers, such as Verizon and AT&T, allow you to send messages from your computer online. These providers let you message other nearby users through their carrier websites or desktop apps. Once you're signed into your carrier's online portal (for instance, My Verizon for Verizon users), you can send texts via their website.
7. Using a Simple Texting Site to Send Text Messages
Another simple and easy method to send text messages from your computer is to use texting sites that allow you to do so. Some online texting sites include OpenTextingOnline, Text'em, EZ Texting, SimpleTexting, etc.
To use this method, all you need to do is find a reliable website>create an account> get a subscription plan if needed>go to the messaging portal>enter the recipient's numbers, and send messages.
This method, being the most accessible, has its own drawbacks, like no guarantee that your message will be delivered, and you will not be notified whether it was received or not, career limitations are also often imposed on them, and lastly, your data privacy is at risk. So, you should be extremely cautious while using this method.
8. Using Messaging Apps to Send Texts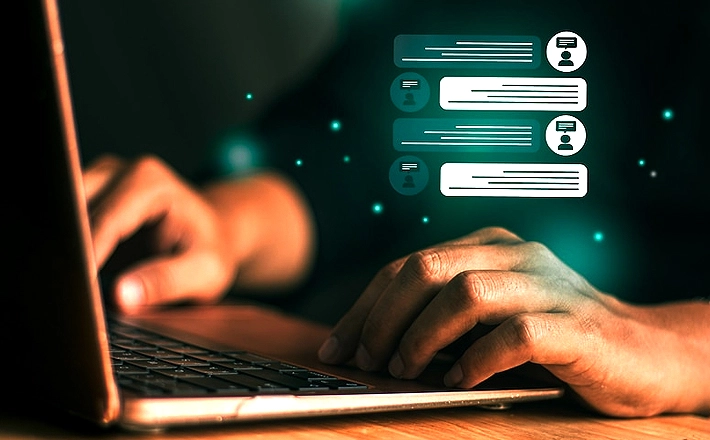 Now, if you do not want to use any of the afore-discussed methods, the last option is to use a social messaging app like WhatsApp, Viber, or Telegram that allows you to access all of their services and features on mobile as well as on PC.
To get started, simply download the app or go to its website, sign in to your account, or create a new account, and start sharing your texts, audio messages, GIFs, and videos using it.
The biggest and only drawback of using this method is that all parties involved must have an active account with an enabled Internet connection.
Conclusion
When calling is difficult or inconvenient, text messaging is a convenient and efficient method of contacting someone. By considering the above-mentioned alternative methods, you will definitely be able to send text from the computer without any worries.
Having said that, for modern companies and individuals like you, VoIP messaging service is a revolutionary form of communication that does not restrict you to basic texting capabilities, a mobile phone plan, or a single device. With a VoIP service, you can send texts from your computer while fulfilling your communication needs and value.
FAQs
Can I send text messages from my computer through Dialaxy?
Yes, by using Dialaxy's virtual numbers, you can definitely send text messages from your computer's browser across the USA and Canada.
Can you send a text message from a computer?
Yes, there are several methods that you can use to send a text message from a computer. The top methods are
Send a text message using a VoIP Service

Text From Your Mac With iMessages

Send a text through email

Send a Text With Messages by Google

Text from a wireless carrier's website

Use a Simple Texting Site to Send Text Messages

Text From a Computer With Google Voice

Use an online texting platform
What features does Dialaxy offer?
Dialaxy is a cloud phone provider that offers unique services and features like virtual numbers with call forwarding, call recording & analytics, an IVR system, call handling, instant local number support across the US and Canada, and robust backend architecture with a user-friendly interface to do it all.
Is it possible to send a text message over the Internet?
Yes, it is definitely possible for you to send text messages over the Internet. Some popular methods to achieve this result are
Using VoIP systems.

Using messaging services like iMessage, messages by Google, text through Email, and an online texting platform like WhatsApp, Messenger & Telegram.

Using web-based SMS services like Google Voice, Email-to-SMS, SMS over WiFi, and Wireless carrier's website.