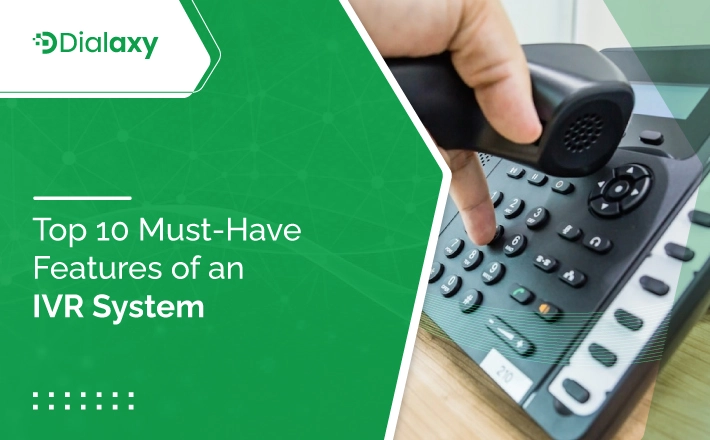 Top 10 Must-Have Features of an IVR System
Top 10 Must-Have Features of an IVR System
IVR is a part of cloud-based communication that is transforming how businesses interact with their customers. It helps to provide personalized and intuitive experiences by analyzing the customer's behaviors and choices. 
IVR is beneficial for all sizes of businesses as it is cost-effective and 24/7 available. It helps to reduce errors, since the system is automated. Users can request information and IVR will present information in real-time. 
Cloud-based hosting, multi-language support, IVR payments, advanced call queueing are some of the must-have features of an IVR system. But wait, there is more. We'll discuss them in this article. 
What is an IVR System?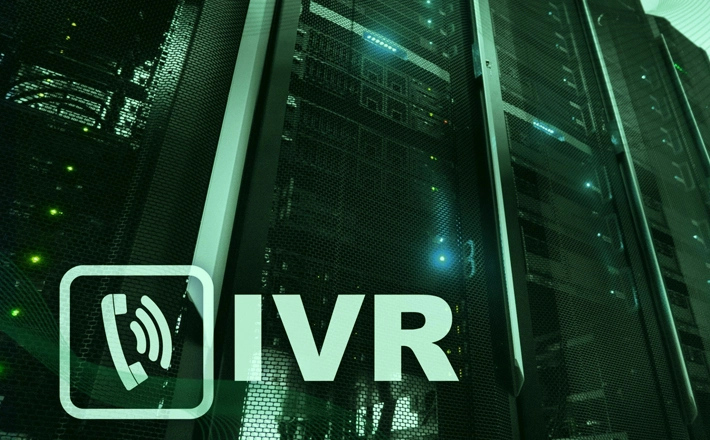 Interactive Voice Response(IVR) is an automated system that allows users to interact with a call system through voice response or dial tone input via a keypad. It gives the caller choice through a menu and performs actions based on the caller's response. 
The IVR system can provide information according to the user's wants and route calls to the right destination. When customers are directed to the right agent with the right skills to help them quickly, they will be satisfied with the service which brings positive brand reputation.
IVR eliminates the need for a live agent to answer incoming calls by playing pre-recorded voices. You don't need a particular agent to answer the same queries or common questions.  A typical response or interaction of IVR sounds like this:
For instance, you will hear these types of pre-recorded voice message while calling:
"Press 1 to speak to a sales agent. 
Press 2 to speak to customer support. Thank you for calling Dialaxy."
Key Considerations for Choosing an IVR System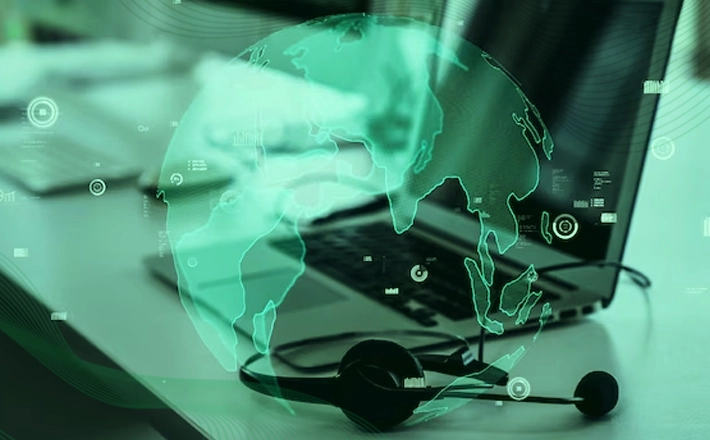 You need to consider some factors before choosing an IVR system to ensure effective use of IVR. Some of them are given below:
1. Call Volume
You need to ensure how many calls your IVR phone system handles daily. You must decide the number of calls you need on a daily basis before choosing an IVR system. Make sure that the system can handle the call volume without any issues. 
2. Scalability and Flexibility
Scalability is an important factor when choosing an interactive voice response system. It should be scalable according to your needs. Your chosen IVR system should handle the higher call volume and adjust it according to the growth of your business.
Flexibility is also crucial. Your system needs to integrate with other systems without any issues. Look for a system that is flexible to change or modify without compromising call quality. 
3. Analytics and Reporting
An IVR system should provide extensive reporting and analytics capabilities. You must look for different features such as call logs, call duration, call recording, analytics dashboards, and real-time monitoring to measure KPIs. These features help to provide a valuable understanding of your customer's behavioral and call patterns.
4. Security and Compliance
An IVR needs to provide industry-standard security measures to protect your valuable information. Look for features like encryption, a secure payment process, compliance with data protection laws, and secure storage. 
5. Customer Support and Maintenance
Consider the customer support and maintenance service provided by your IVR system. Ensure they provide timely maintenance, troubleshooting, and regular updates to make sure the system is running smoothly. Reliable customer support is essential to address any issue quickly and minimize disturbance in the workflow.
Must-Have Features of an IVR System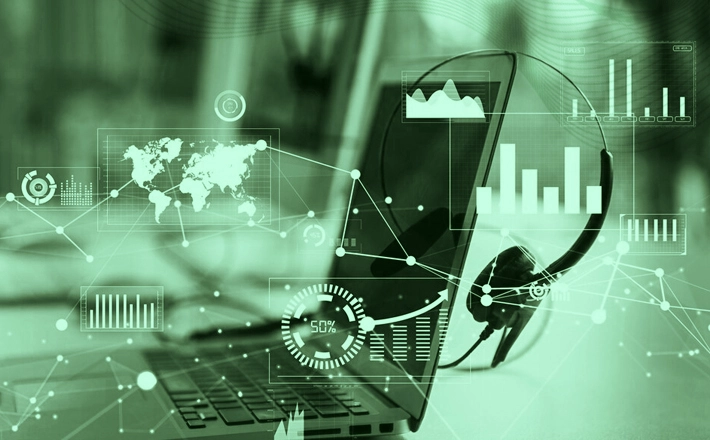 The IVR system offers many useful features, including call recording and analytics, voice recognition, call filter, IVR payments, cloud-based hosting, and many more. Some of the key features are discussed below:
1. Cloud-Based Hosting
One of the key features of the interactive voice response system is cloud-based hosting. It totally runs on the cloud with an internet connection making it possible to access it from anywhere in the world.
Cloud-based hosting allows businesses and call centers to work remotely. Employees can work and join the workspace from anywhere in the world. Cloud hosting provides greater security and is more scalable. It helps to prevent distributed denial of service(DDOS) attacks by balancing the load of the system. 
2. Customizable Call Routing
The customizable call routing feature allows you to route calls to a specific department or agent. 
Firstly, it determines who the caller needs to talk to, then the caller is forwarded to the Automatic Call Distributor(ACD) to queue calls according to caller request, waiting times, and contact staff skills, and lastly, the caller is directed to the appropriate agent. 
With a call routing feature, you can customize your call wait times and plan exactly where your incoming calls are routed to . The Dial Plan Editor allows you to make changes in real-time. The incoming calls will be routed accordingly as soon as you have made changes, making your phone calls efficient instantly. 
Similarly, this feature allows scheduling different call patterns, such as:
Where do incoming calls go if it's a holiday?

How do you tell your customer whether your office is open or closed?

Where do you route calls if you are making changes in a particular feature and that feature is currently not working?
3. Call Recording and Analytics
Call recording is essential to make sure that your employees are providing high customer value. Recording inbound and outbound calls helps to evaluate customer behavior, implement new strategies properly, make better business decisions, and assess if agents need additional training.
Call analytics provide deep insights and relevant data about recorded calls. With the help of these analytics businesses can take high-level decisions. Business can analyze popular requests, major call trends, and changes in caller preference. 
Overall, call recording and analytics are valuable features of IVR. With the help of these features, you can improve customer experience, identify trends, make better business decisions, and provide better training. 
4. Multi-Language Support
Language is the main barrier while providing services to different locations. Distinct languages are widely spoken in different locations. An IVR system offers multi-language support to eliminate the language barrier.
Multilingual IVR allows your business to be more accessible and provide services worldwide. It helps to gain more empathy because using similar language with your caller's nationality makes them feel more welcomed. They will trust and get in touch with your brand and understand your message seamlessly. 
Additionally, the monolingual IVR system lets your customer choose their preferred language at the beginning of the conversation. This way, your system won't be messed up with additional languages. 
5. Integration with Other Business Software
An interactive voice response system can be integrated with Customer Relationship Management(CRM), Enterprise Resource Planning(ERP), and other business softwares to serve customers at a high level. 
Integrating IVR with different business software lets you communicate efficiently and track the customer journey. It saves customers time by routing calls to the right person on the first attempt and presenting a self-service option. 
Moreover, this feature helps to increase agent productivity. Agents don't have to waste time asking useless questions and transferring calls to different departments because IVR can identify and route calls as per customers' instructions. 
6. Speech Recognition Technology
Speech recognition is also one of the main features of the IVR system. Natural Language Processing (NLP) is the branch of computer science that makes the interaction between computer and human language possible. 
Here are some ways speech recognition technology can be used:
Improve customer surveys: IVR voice recognition can collect customer feedback. Just ask how they rate calls on a scale of 1-10, they just need to speak a number, and the system will record and rank them. 

Make verification easier: Typing is not the only option for verification; now, you can use IVR voice recognition technology. You can speak out your details, and the system will verify whether it is right.

Answer FAQs: If your customer asks frequently asked questions, it will play pre-recorded answers; otherwise, it will connect to the right agent.
7. Advanced Call Queueing
Call queueing is key to providing customer satisfaction. This feature is served on a first-come, first-served basis. Your company can grow loyal customers by enabling an advanced call queueing feature.
A well-organized call queue makes your customer feel less stressed because they don't need to worry about many things. With the call queueing feature, you can gain more flexibility, increase productivity, enhance operational efficiency, and make response time faster. 
8. IVR Payments
One of the major concerns of customers is billing related. The use of IVR can greatly reduce the issues related to billing. IVR can be used for utility payments, bank and debt collection, donations, and subscriptions. 
IVR payments are of two types:
Self-service payment: It is based on speech recognition and AI. Both work together to decode customer requests.

Agent-assisted payment: When the agent is part of the payment, it is called agent-assisted payment. 
The IVR payment feature reduces late customer payments by allowing them to sign up for automatic payment. They can make the payment anytime as the system is available 24/7.
9. Machine Learning
IVR uses machine learning to assist in making the system more adaptive, smarter, and capable of providing a highly personalized experience. It uses the data from past interactions that enables us to predict the behavior of customers. 
Below are the ways machine learning helps to increase business efficiency and provide personalization of customer interactions:
Natural Language Understanding(NLU): NLU analyzes huge amounts of data from customer interaction to understand patterns that allow IVR to respond more accurately.

Personalized Customer Service: By analyzing past interactions, machine learning provides personalized customer service tailored to customer preferences. 

Predictive self-service: Machine learning algorithms can predict customer behavior based on historical data it has, allowing it to provide appropriate self-service even before the customer selects an option. 
10. End-to-end Self-service
An IVR system can guide customers through an entire task without the agent's intervention. Callers can access information, resolve their queries, and perform various tasks from the beginning to the end. 
This feature allows customers convenience and accessibility of different features and services. Customers can interact with the IVR system at a favorable time. This feature also provides a quick resolution, reduces call volume, and enhances customer satisfaction. Conclusion
IVR is an emerging technology that has the ability to bring positive changes in the tech industry. It helps businesses to grow and thrive in today's voice-leading world. 
Before choosing an IVR system, key considerations include call volume, scalability and flexibility, analytics and reporting, security and compliance, and customer support and maintenance.
Cloud-based hosting, customizable call routing, call recording and analytics, multi-language support, and IVR payments are some of the top features of an IVR system.
Conclusion
IVR is an emerging technology that has the ability to bring positive changes in the tech industry. It helps businesses to grow and thrive in today's voice-leading world. 
Before choosing an IVR system, key considerations include call volume, scalability and flexibility, analytics and reporting, security and compliance, and customer support and maintenance.
Cloud-based hosting, customizable call routing, call recording and analytics, multi-language support, and IVR payments are some of the top features of an IVR system.
FAQs
1. Can an IVR system handle multiple calls simultaneously?
Yes, an IVR system can handle multiple calls simultaneously. The IVR system can effectively queue the calls and manage them with predetermined rules.
2. What is the application of IVR?
Interactive voice response has many applications. Some of its applications include customer support and service, call routing, surveys and feedback collection, payments and billing, and self-service.
3. Is an IVR system suitable for small businesses?
Yes, the IVR system is suitable for small businesses. It is suitable for every size of business. Small businesses can use the IVR system for call routing, recording, analytics, and many more.
4. How can an IVR system improve customer satisfaction?
IVR systems can track and make decisions based on the customer's past interactions. Historical data allows an IVR system to provide a personalized experience to your customer.
5. Can an IVR system integrate with existing business systems?
IVR systems can be integrated with your existing business systems. You can integrate with CRM, ERP, and other business systems.