Top 10 Virtual Number Providers for Call Center
Call centers require innovative, creative ways to reduce operational and communication costs and increase efficiency. And maybe you're having a cloudy head for searching the best virtual phone number providers for call center, right?
You should be careful while choosing the providers, as you can be the victim of scams or unreliable services and lose your money. Also, some providers are overpriced, which can fool you into losing money on minimal services and features.
To help you with these problems and set a clear mind while choosing the provider for your call center, we have researched and listed the best 10 virtual phone number providers for you, including the different criteria.
Criteria for Selection of Virtual Phone Number Service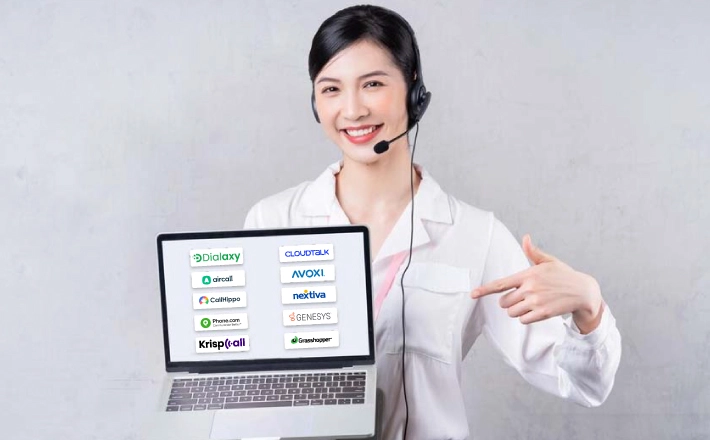 We have picked some of the important criteria to choose the best virtual phone number providers to make it easy for you. We have researched the best virtual number service based on the following:
Features
Features are the main things; your call center needs advanced features for business phones to manage multiple calls. Many providers provide unique features which are useful for your call center, and some are unnecessary.
For call centers, features such as call routing and forwarding, integrations, voicemail transcription, unlimited calls, caller ID recognition, etc, are important.
Also, we have checked the compatibility features so that your agents can make business calls through a mobile phone or other devices.
Pricing
The cost will always be an important factor when selecting any type of service. So, we have considered the providers with affordability for your call centers.
We have taken into account whether you need unlimited minutes or just pay-as-you-go plans and checked if there are additional costs, such as set-up fees or maintenance charges, that may apply on top of the monthly fee.
After comparing pricing plans and packages between different providers, we listed the company with value for money.
Call quality and Reliability
Call quality and Reliability are as equally crucial as features and pricing. Your call center needs smooth, uninterrupted calls. Your team or customers can miss out on important information caused by disturbances during the call.
Call quality and reliability also indicate the service provider's uptime and help build customer trust.
Customer support
Technical problems are uncertain and arise at any moment. It is important to look for quick customer support service, especially If something goes wrong during calls during peak times.
We have checked what kind of customer support options each company offers, such as telephone, chat, email, etc., by reading user reviews on different sites. And also, we considered how fast response times typically are so problems can get resolved quickly if needed!
Best 10 Virtual Number Providers for Call Center
After setting the criteria, we have researched the 10 best virtual phone number providers that best fit your call center needs. Let's guide you with brief insights into the top providers, including features pricing, compatibility, and other features.
Dialaxy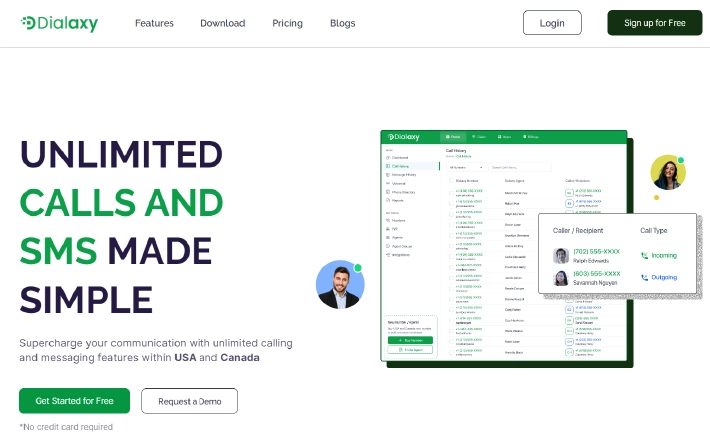 Dialaxy tops our list as it is one of the growing virtual phone number providers for any sized business based in the US and Canada. This platform provides an easy-to-use interface allowing users to set up their phone system with just a few clicks of the mouse.
No long-term contract is required when using Dialaxy, which makes it perfect if your business needs flexibility regarding its communication solutions. You can buy phone Canada and US virtual phone numbers in package form and upgrade your package per your call center needs.
You can continue your communications with your existing devices, such as a cell phone, laptop, PC, etc., after purchasing the package.
Features
Virtual IP PBX

Callback

Click to call

IVR

Call forwarding

Conference calls

Custom greeting
Pricing
Click here to check the pricing(Link).
Compatibility
Android/iOS/Windows/macOS
KrispCall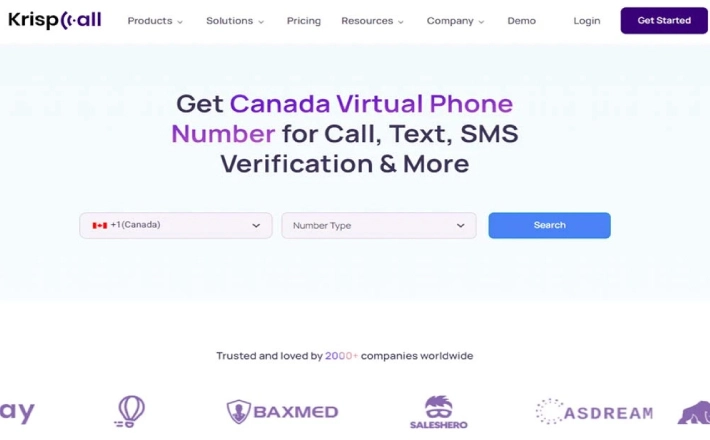 KrispCall is one of the most popular virtual phone number providers in the current market. It specializes in providing reliable voice-over IP (VoIP) telephone systems tailored to small businesses and startups to enterprises that may have small budgets but still require professional-grade telecommunication services.
You can rely on Krispcall for your call center phone system as it is trusted by 200+ companies in over 100+ countries.
Features
Unified Callbox

Global Calling

Call Monitoring

Call Routing

27/7 customer support
Pricing
Essential: $12 per month per user
Standard: $32 per month per user
Enterprise: Custom (As per your needs)
Compatibility
iOS/Android/Windows/Mac/Linux
AirCall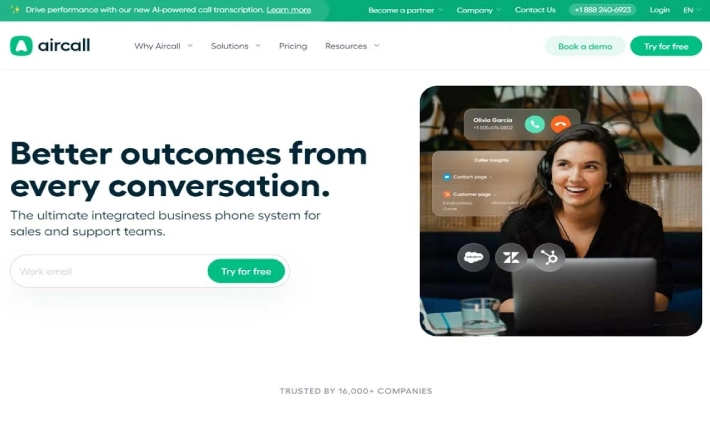 Aircall helps businesses quickly set up their own call center by providing them with access to advanced features at an affordable price point. AirCall's intuitive user interface makes setting up your phone system simple and easy to navigate.
Also, you can customize IVR menus or custom greetings depending on what best suits your business requirements.
Features
Call conference solution

Call Analytics

Virtual call center

Call center analytics

SMS-to-email
Pricing
Essentials: $30 /user per month
Professional: $50 /user per month
Compatibility
iOS/Android/Windows/Mac/Linux
CloudTalk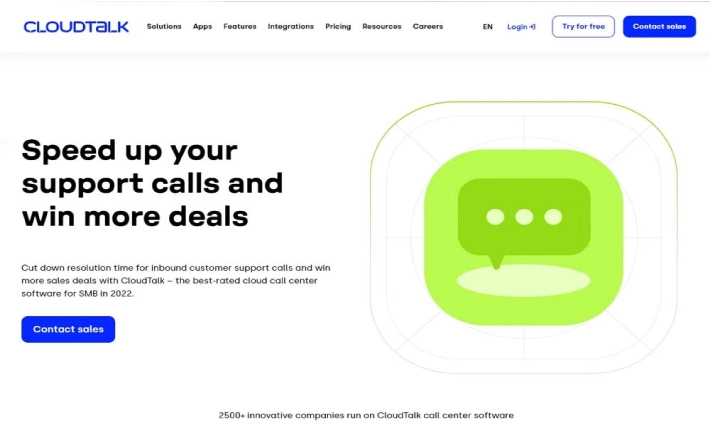 Cloudtalk is another great option when considering VoIP telephone systems, thanks largely due to their wide range of integrations available, including Salesforce, Zendesk Slack, etc., allowing users maximum control over how they communicate with customers internally and externally.
Features
Block/Allow Callers

IVR

Quality outbound calls

User-friendly UI

Competitive Pricing

Voice and Voicemail Support
Pricing
Starter: $25/ month per user
Essential: $30/ month per user
Expert: $50/ month per user
Compatibility
iOS/Android/Windows/Mac/Linux
Genesys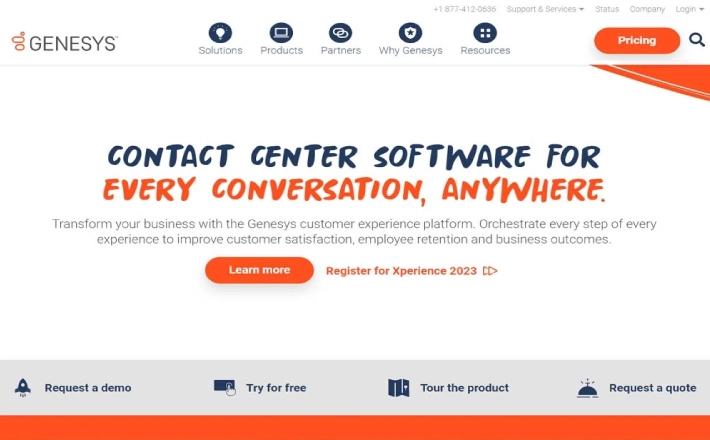 One of the most well-known names within enterprise-level communications software Genesys boasts some impressive capabilities, including AI-powered analytics tools.
These powerful tools provided by Genesys help call centers to track customer interactions across multiple channels, giving you valuable insights into how effectively they engage potential leads and prospects.
Features
CRM

Help Desk Management

Call Monitoring

Automatic Call Distribution

Call Logging

Call Transfer

Computer Telephony Integration
Pricing
Voice: $75/Monthly
Digital: $95/Monthly
Voice:+ Digital $115/Monthly
Digital + WEM(Workforce Engagement Management): $135/Monthly
WEM + Digital + Voice: $15/ Monthly
Compatibility
iOS/Android/Windows/Mac/Linux
Grasshopper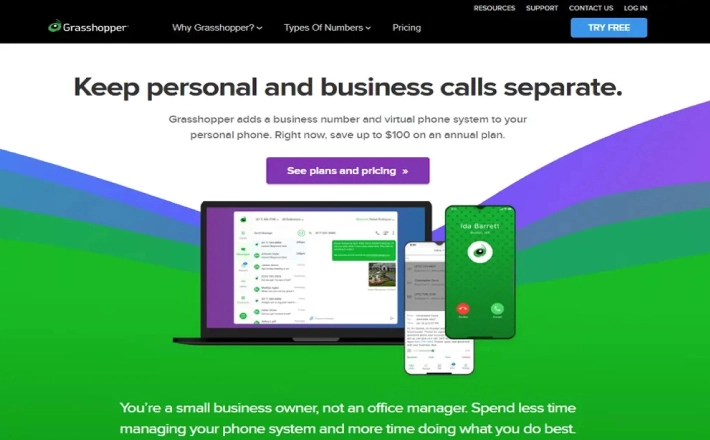 Grasshopper has become one of the go-to choices for your call center software due to its cutting-edge communication for business-level phone systems at low rates.
It offers a range of plans, including local or toll-free numbers with unlimited extensions and modern features that fulfill your requirements.
Features
Auto Attendant

Outbound Calling

Virtual Voicemail

Geographic Routing

Caller ID Recognition

Custom Greetings

Cloud Call Recording

Call Flow Designer
Pricing
Solo: $28/per month
Partner: $46/per month
Small Business: $80/per month
Compatibility
iOS/Android/Windows/Mac
Nextiva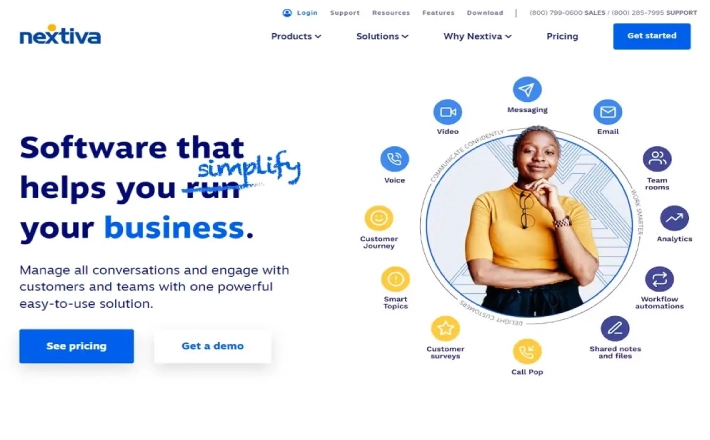 Nextiva provides enterprise-grade voice service and an array of helpful tools to conduct call center communications seamlessly. You choose Nextiva as your virtual phone service as it has great services and features that can meet your expectations.
You don't have to worry about downtime when running your call center operation; they have 24/7 customer support.
Features
Hosted PBX

Audio conferencing

Auto attendant

Call recording

Multi-level Interactive Voice Response

Meeting Management.

Idea Management.
Pricing
Essential

:$18.95/user/month

Professiona

l:$22.95/user/month

Enterprise

: $32.95/user/month
Compatibility
iOS/Android/Windows/Mac
Avoxi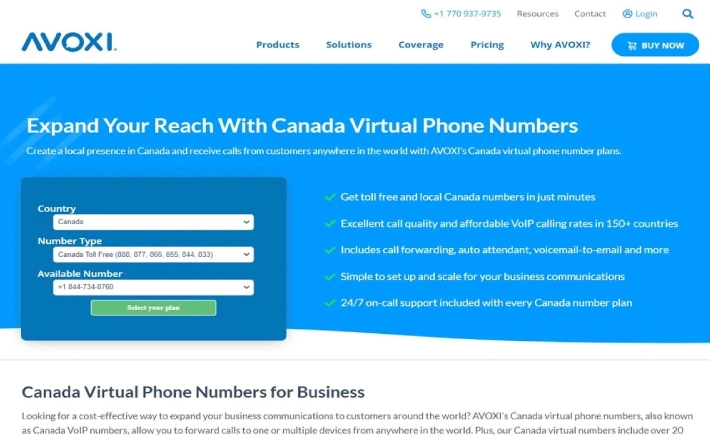 Avoxi specializes in providing global virtual phone numbers from countries worldwide, allowing customers to make international phone calls without incurring additional costs due to long-distance charges.
They also provide robust analytics reports which allow users to track performance metrics like average wait time, abandoned calls, etc. You can use a local phone number, toll free number and international phone number for your business phone system with Avoxi.
Features
Simultaneous Ringing

Call Recording

Failover Forwarding

Voicemail to Email

Unlimited Extensions

Enterprise API
Pricing
Contact: $19.99/month per user

Engaged Enterprise: $39.99/month Per User
Compatibility
iOS/Android/Windows/Mac/Linux
Phone.com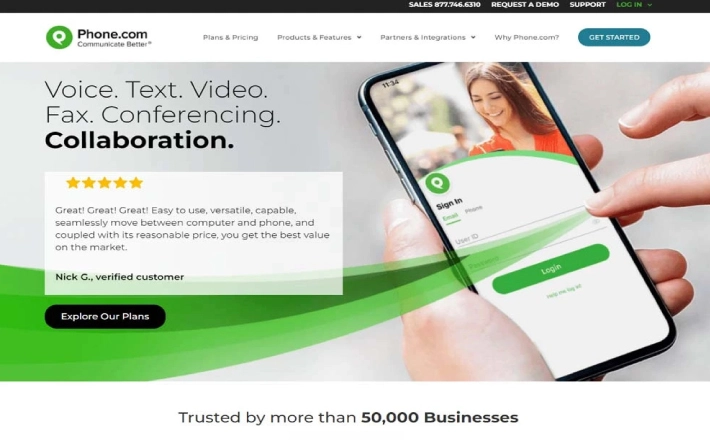 Phone.com is another great option that made our list for your call center virtual phone system. It offers toll-free and local numbers from over 40 countries worldwide, regardless of customers' location.
Phone.com also provides business hours routing, which allows calls to be routed based on different times throughout each day – perfect for managing peak customer service periods more efficiently.
Features
Automatic Call Distribution

Activity Dashboard

Call forwarding

Call Recording

Automated Attendant

CRM
Pricing
Basic users: $11.99/month per user

Plus users:$15. 99/month per user

Pro users: $23.99/month per user
Compatibility
iOS/Android/Windows/Mac/Linux
CallHippo
CallHippo is another great option for quality call center service to relish its advanced features and provide virtual phone numbers to over 100 countries.
Like any other virtual phone service, CallHippo also allows users access to multiple communication channels like video conferencing while still keeping costs low compared to other similar solutions available in the market today!
It also provides 10 days of free trial and free setup for new users.
Features
Unique capacity options

International calling

Global call forwarding

Professional service quality

Direct peering
Pricing
Bronze

: $16 Per user/Month

Silver

: $24 Per user/Month

Platinum

: $ 40 Per user/Month
Compatibility
iOS/Android/Windows/Mac/Linux
Conclusion
We hope this article serves as a guiding light for choosing the right VoIP providers for your call center software. With many diverse options, you can compare the best 10 virtual phone number providers for the call center mentioned above and select the suitable one.
You can contact the support teams if you have any queries about the features and functionalities of the above-given virtual phone number services. You can set a clear goal after clearing your confusion and queries before committing to the service.