Buying Specific Phone Number Online: How to Buy the Phone Number of Your Choice?
Do you want to buy an easy-to-remember phone number that will make you stand out from the competition? If that is the case, you should buy a specific phone number that you can use as your business phone number.
This blog post will explain how you can buy a specific phone number online, which will improve your brand's image and generate more leads for your company. Read on to learn more about how you can purchase a specific phone number online.
What are Virtual Phone Numbers?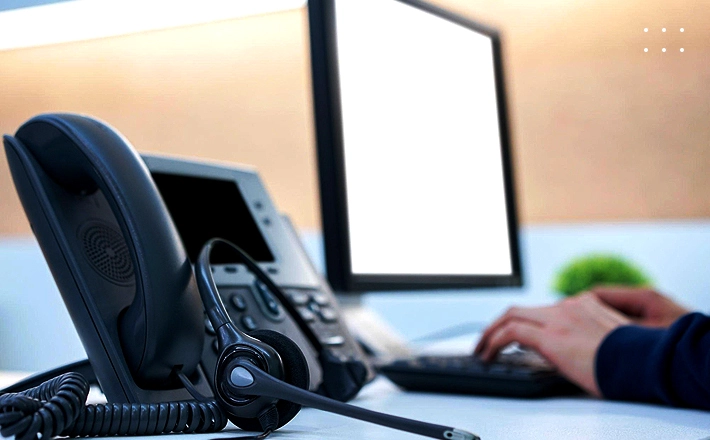 Virtual phone numbers are telephone numbers that operate with an internet connection from anywhere in the world. It's also called a cloud phone number since it doesn't require any physical components or location.
There are different types of virtual phone numbers, including local, toll-free, international, and vanity numbers. You can buy one of these numbers as per your specific choice from different service providers.
Benefits of Having a Virtual Phone Number of Your Choice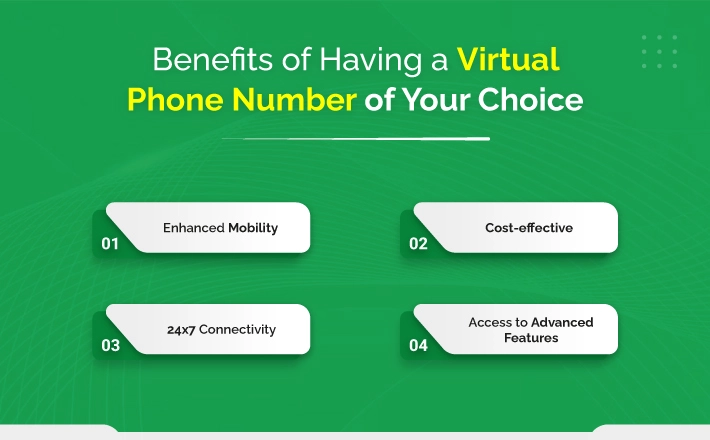 Having a virtual phone number of your choice comes with various benefits, from enhancing mobility to accessing advanced features. Some of the benefits are discussed below.
1. Enhanced Mobility
A traditional phone system is fixed to a specific phone desk. When the agent is out of the office, you have no option to receive the incoming call. However, a virtual phone number allows you to forward a call to another agent or department. Even when you are traveling or busy on another call, you can still pick up the call. You can do it by staying anywhere in the world.
2. Cost-effective
Getting a virtual phone number doesn't require expensive hardware components. A stable internet connection and a virtual phone system is all it needs. In this way, you can save big chunks of money on the installation and setup process. Furthermore, long-distance and international calling fees are very low.
3. 24 x 7 Connectivity
Providing 24-hour service has become the number one priority for businesses to grow as customers expect them to be online whenever they need it. Missing just a single call can result in great loss. A virtual phone number allows you to be on service 24 x 7. You can answer calls remotely by hiring employees from different time zones.
4. Access to Advanced Features
By getting a virtual phone number, you can access advanced features. Some of the advanced features include call forwarding, call recording, IVR support, and SMS and email notifications. Furthermore, you get the option to integrate with other tools like CRM and other productivity tools.
Types of Specific Phone Numbers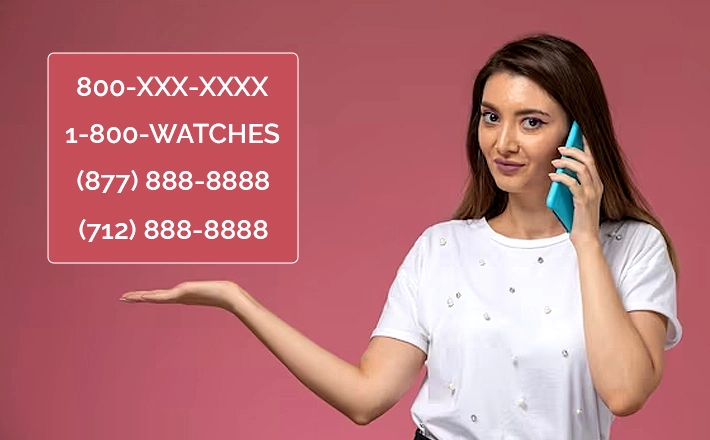 You can choose different types of custom phone numbers. It is crucial to decide on a specific type of number that suits your business to unlock your business's potential. Here are the types of specific phone numbers.
1. Toll-free numbers
Toll-free numbers contain a 3-digit area code prefix. It allows your customers to call you free of charge. Some common prefixes used in toll-free numbers are 800, 877, 888, 866, 855, and 844.
2. Vanity Numbers
A customized number with a phrase or word after a toll-free number that users need to enter into their keypad. Vanity numbers are easy to remember and are an ideal choice for brand marketing. It provides information to customers about who you are, what you do, and how to contact you. 1-800-WATCHES is an example of a vanity number.
3. Easy Dial Phone Numbers
The name itself tells easy dial phone numbers are numbers with easy and simple patterns. These types of phone numbers contain either repeating digits or alternating digits. You can use the same number with different area codes if you have regional offices.
For example, you can use (877) 888-8888 for one office location and (712) 888-8888 for another.
How To Buy A Specific Phone Number Online?
You can buy specific phone numbers from different service providers that provide these numbers. However, choosing the right provider might get confusing as there are many providers in the market. To simplify this process, we have shortlisted some best providers below:
Top Providers Offering Specific Phone Numbers
1. Dialaxy
Dialaxy is a reputable brand that offers dependable virtual phone numbers customized to your specific needs. It provides phone numbers to businesses and individuals, including toll-free, local, phone, and national numbers.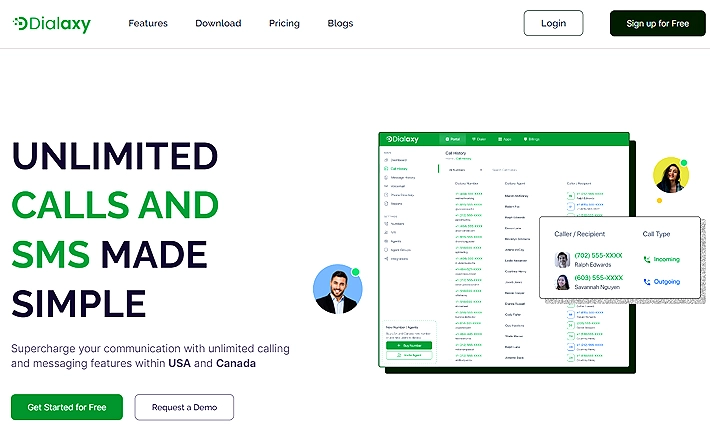 You will get versatile service in both means of communication: calls and messages. The pricing structure of Dialaxy is super affordable and flexible. Any size of business can purchase it as it offers three plans: essential, standard, and enterprise.
Moreover, it provides advanced features, including call recording, voicemail, call history, 24 x 7 customer support, and many more.
2. KrispCall
KrispCall is the leading virtual cloud phone system provider that provides its services to more than 100+ countries. With it, you can manage your personal and business phone numbers in one unified platform.
Its advanced features include call forwarding, call recording, voicemail, number porting, etc. You get to choose different types of numbers that meet your particular needs. Such numbers are toll-free, mobile, and landline numbers.
3. Grasshopper
The perfect provider for small businesses and startups looking to buy phone numbers to connect with more customers. It provides desktop and mobile apps, allowing you to receive business calls and text from anywhere in the world.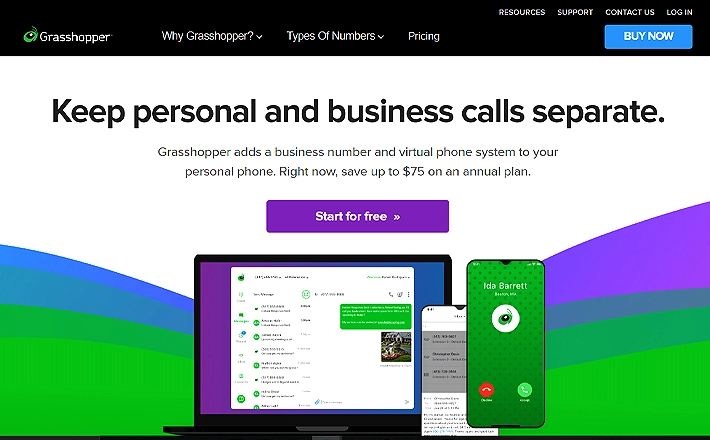 It helps you understand when a call is business-related so that you can speak confidently. Features such as custom greetings and extensions make your business appear bigger.
4. Freshcaller
Freshcaller is another best virtual phone service provider to get a custom phone number. It provides a seamless and scalable platform to its users. You can manage and customize your workflows and applications to meet your unique business needs.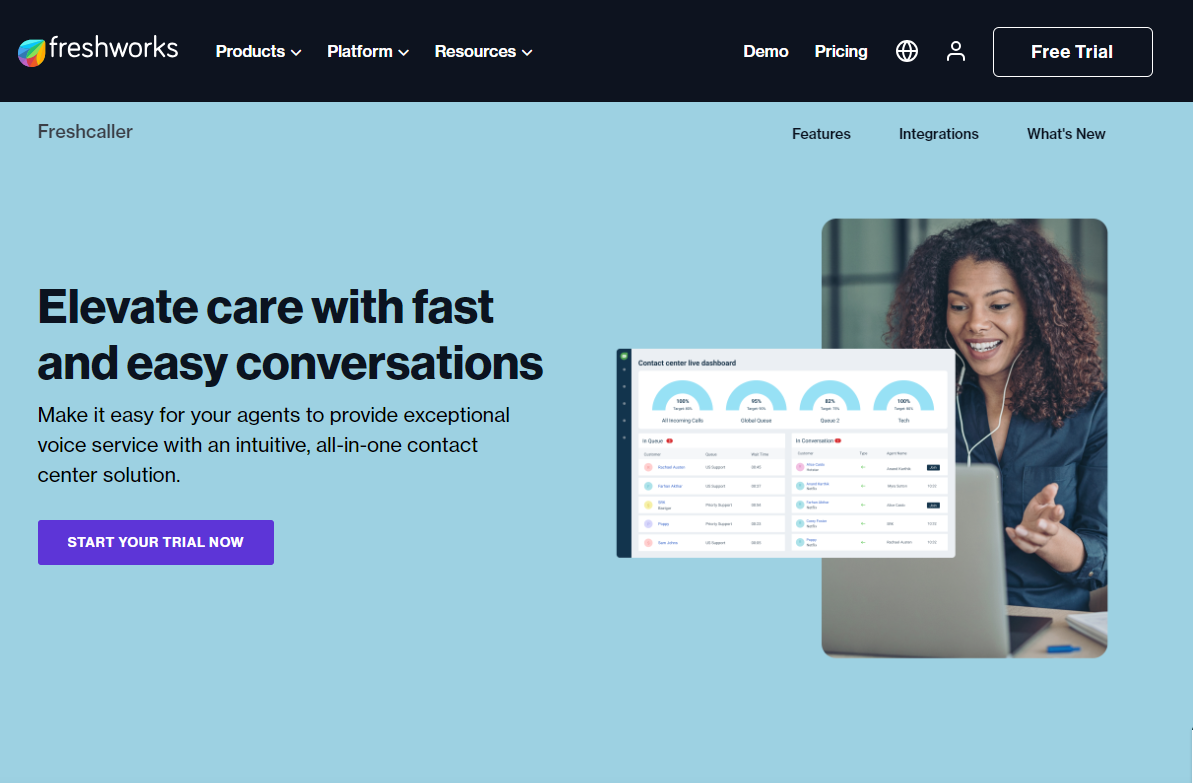 You can buy toll-free, local, vanity, and international phone numbers from Freshcaller. It offers an easy-to-use call management tool, calls waiting, and more.
Security and Privacy Considerations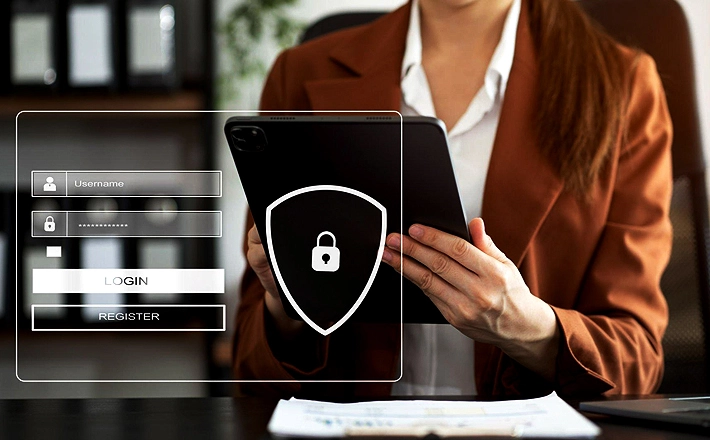 While using a specific phone number, you must be aware of the security and privacy considerations. As with other technologies, it is also prone to security issues. So, it is crucial for you to maintain your privacy.
You can protect yourself from hackers and cyber threats using different security measures. Implement encryption to all your voice communication to protect it from unauthorized users to access your information. Encryption operates by transforming voice data into an unreadable format during transmission.
Furthermore, use two-factor authentication on your accounts. Using it will implement an extra layer of security so that hackers can't hack your account. You can regularly update the software to get up-to-date security patches. Stay vigilant about suspicious activities and take the required steps immediately if you encounter those activities.
Considerations to Keep in Mind Prior to Buying Specific Phone Number
Consider implementing the given points before buying a specific phone number to save your valuable time and money.
Research and Review
This is the first step to implement while buying a custom phone number. Doing this will help you to understand the market and see what is working and what is not working in the current trend. Further, you will know how a specific phone number can help your business. The more you do research, the more you will discover new things.
Selecting the right type of phone number
Decide your specific requirements for the type of number you need. Choose the right number that meets your needs and gives you a higher return on investment. You can choose from toll-free, vanity, and easy-dial phone numbers.
Selecting the phone number provider
This step determines how your experience in using a custom phone number is going to be. If you choose an unreliable provider, you are going to regret it later. If you choose a trustworthy and reliable provider, your experience is going to be smooth and satisfactory.
While choosing the phone number provider, consider evaluating different factors of the provider. Look for factors like features, subscription plans, customer service, brand reputation, and reviews.
Conclusion
Having a specific phone number for your business is equipped with numerous benefits. With it, you can get the mobility to access it from any part of the world, creating opportunities for remote work environments and providing 24/7 customer support. You can save money on different expenses and can access advanced features.
You can buy a custom number by contacting service providers. Dialaxy is the most trusted and reputable brand to get the virtual phone number for your business. Get it today and grasp all the advantages it provides.
FAQs
Is there a way I can choose my own phone number?
Yes, you can choose your own phone number by contacting the virtual phone number provider. Your provider will give you different types of numbers to choose from. If you like any number from the list, you can buy and own it.
How do I find out if a specific phone number is available?
You can use an online phone number checker tool to find out if a specific phone number is available or not. The tool will scan its database to check the availability of custom phone numbers.
Can I buy a virtual phone number?
Yes, you can buy a virtual phone number. Research different virtual phone number providers, select a reliable one and contact their sales team. They will provide distinct numbers, you can choose the best one and use it.