908 Area Code: Instantly Secure Your Phone Number in Elizabeth
Are you a business owner in Elizabeth, New Jersey? Then, you may already know how important it is to have a local phone number. Using a local phone number, you can establish trust and credibility with potential customers and make communication easier.
That is why it is essential for your business to secure a local 908 area code phone number. But you might be wondering how you can secure it.
No worries; we are here to guide you. In this blog post, you will learn everything about the 908 area code and how you can secure your phone number in Elizabeth instantly. So, read till the end to know all about it.
What is 908 Area Code Phone Number?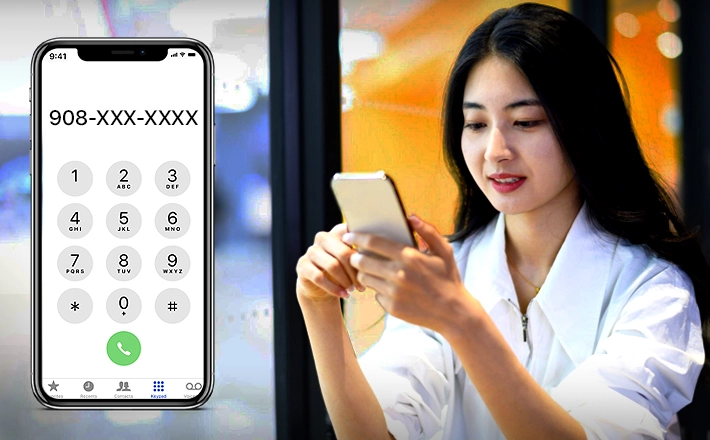 Area codes are prefixes that are part of telephone numbers and indicate the geographic location associated with the number. Area code 908 is one of the area codes that serve certain areas in the Northern American Numbering Plan (NANP). Area code 908 can be recognized as the Elizabeth area code.
Area code 908 was first introduced on November 1, 1990, and is the only area code that serves the Elizabeth City area. It covers other cities like Plainfield, Linden, Westfield, and North Plainfield. 908 area code number helps to create a local presence in Elizabeth.
How Do 908 Area Code Phone Numbers Work?
Area code 908 primarily operates to identify the location where it is associated, Elizabeth, and other surrounding counties and cities. This means when a user makes a call with area code 908, the telecommunication network recognizes it and routes the call where it is associated.
Here are more ways on how area code 908 phone numbers work:
1. Dialing the Call
When a caller dials the call, they must dial the ten-digit phone number, including the area code, to make a local call in the United States. You must include the area code inside or outside the 908 area code region.
For example, if a phone number is 908-999-6776, you would dial all 10 digits despite your location.
2. International Calling
A caller within the 908 area code must use the international dialing prefix 908-999-7654 to make international calls.
Where,
908 is the area code,
999 is the central office code, and
7654 is the actual number of a user.
Note: The numbers used here are just for an example.
3. Geographic Coverage
Area code 908 is used in Elizabeth, New Jersey, and surrounding areas. It is an overlay area code for 201. It serves 50 cities, with Elizabeth being the major city. Counties served by area code 346 are Union, Somerset, Hunterdon, Warren, and Morris.
4. Overlay Area Code
908 is the overlay area code of 201, which means it shares the exact geographical location with the 201 area code.
A 908 overlay was created as a means to address the growing demand for telephone numbers in New Jersey without creating a new area code with distinct geographical boundaries. It also made it easy for existing customers to change their numbers.
Where is Area Code 908 Located?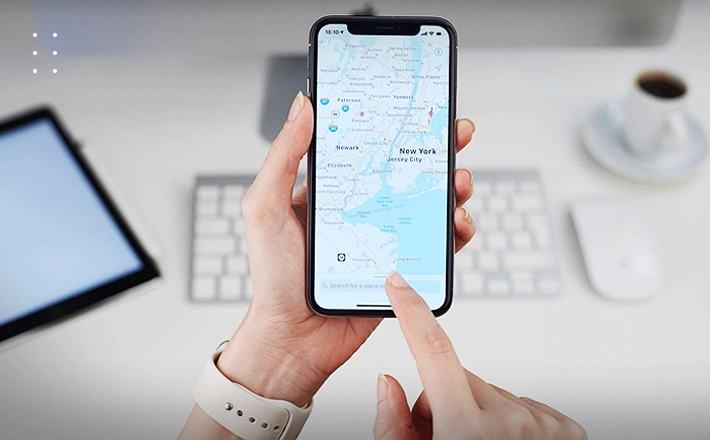 Area code 908 is located in the New Jersey State, United States. It serves five counties: Union, Somerset, Hunterdon, Warren, and Morris.
Nearby Area Codes
A list of nearby area codes is given below.
| | | |
| --- | --- | --- |
| Area Code | State | Major City |
| 201/551 | New Jersey | Jersey City |
| 215/267/445 | Pennsylvania | Philadelphia |
| 272/570 | Pennsylvania | Scranton |
| 347/718/929 | New York | New York |
| 484/610/835 | Pennsylvania | Allentown |
| 609/640 | New Jersey | Trenton |
| 732/848 | New Jersey | Toms River |
List of Cities in Area Code 908
Area code 908 has services over 50 cities in New Jersey. Elizabeth is the largest user of this area code, with a population of 135,000. Here is the list of cities that use the 908 area code.
Alpha, NJ

Annandale, NJ

Beattystown, NJ

Belvidere, NJ

Bernardsville, NJ

Bradley Gardens, NJ

Brass Castle, NJ

Califon, NJ

Chester, NJ

Clinton, NJ

Elizabeth, NJ

Fanwood, NJ

Finderne, NJ

Flemington, NJ

Frenchtown, NJ

Garwood, NJ

Glen Gardner, NJ

Green Knoll, NJ

Greenwich, NJ

Hackettstown, NJ

Hampton, NJ

High Bridge, NJ

Kenilworth, NJ

Lebanon, NJ

Linden, NJ

Long Valley, NJ

Manville, NJ

Martinsville, NJ

Milford, NJ

Mountainside, NJ

New Providence, NJ

North Plainfield, NJ

Oxford, NJ

Panther Valley, NJ

Peapack and Gladstone, NJ

Phillipsburg, NJ

Plainfield, NJ

Raritan, NJ

Roselle, NJ

Roselle Park, NJ

Somerville, NJ

South Plainfield, NJ

Summit, NJ

Ten Mile Run, NJ

Upper Pohatcong, NJ

Vienna, NJ

Washington, NJ

Watchung, NJ

Westfield, NJ

White House Station, NJ
Why Choose 908 Area Code Number for Your Business?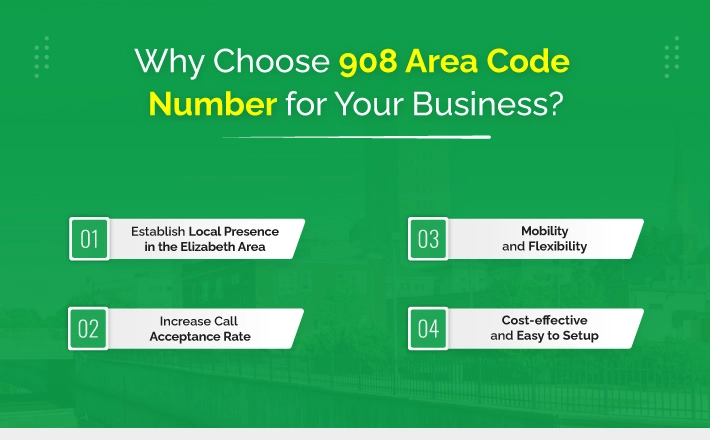 Having area code 908 for your business gives you many benefits. With it, you can establish a local presence, expand business in the regions of Elizabeth, and get exposure to many customers and leads.
Using the Elizabeth area code is the best way to enhance customer service and improve customer base. Here are some reasons you should choose area code 908 for your business.
1. Establish a Local Presence in the Elizabeth Area
A local Elizabeth area code helps to create a sense of local presence and trust for your business in the New Jersey market. You can earn customers' trust in this area by presenting your business as a part of their community. People are more likely to trust a business that shows commitment to serving their locality.
2. Increase Call Acceptance Rate
By using the 908 local area code, you can seamlessly increase your call acceptance rate, which will result in higher conversion rates. Potential customers and leads are likely to answer cold calls from a local number with a familiar area code than an unfamiliar number.
Thus, the increase in call acceptance rate results in higher client interaction, and conversion rates may ultimately increase sales and revenue.
3. Mobility and Flexibility
You can connect with your customers worldwide by obtaining a 908 area code through a virtual phone system. A virtual phone system provides numerous features like call routing, forwarding, recording, and analytics. Using these features, you can handle the call flexibly and increase productivity.
You can offer your services in Elizabeth without being physically present there. You can talk face-to-face with your customers and provide seamless interaction by staying in your house or anywhere.
4. Cost-effective and Easy to Setup
Getting an area code 908 is easy; you just need to contact a reliable service provider like Dialaxy. Your service provider will do everything from start to end.
You can save massive amounts of money as setting up hardware or physical equipment is not required. Once you purchase a 908 by paying a subscription plan, all the costs are included in the plan.
How do I buy a 908 Area Code Phone Number?
You can buy area code 908 phone numbers from different service providers. But you must choose a reliable service provider because not every provider is trustworthy. Further, your business requirements and budget plan also determine which provider to choose.
So, first, make a list of reputable service providers and take a look at their features and pricing plans. Then, contact their sales teams, and they will guide you through the whole process of setting the 908 area code phone number.
Steps to Get a 908 Area Code Phone Number
Create an account on Dialaxy by filling in your business details.

Choose the country USA for area code 908.

Select area code 908 and look for available virtual phone numbers. You may get the option to choose vanity phone numbers, toll-free numbers, and a local number.

Choose a subscription plan and make the payment.

Use the area code for your business to make phone calls.
Why Choose Us?
Buying area code 908 requires you to research service providers properly, as choosing the right service provider is crucial. Dialaxy is a trustworthy virtual business phone service provider with many advantages for businesses seeking area code 908. Let's look at the reasons why you should consider buying a 908 area code number from Dialaxy:
1. Extensive Selection of Numbers
Dialaxy allows you to choose many 908 area code numbers that match your business's location, brand, and industry. You can choose a perfect number that is easy for your customer to remember and is not difficult to memorize. Our extensive inventory of numbers guarantees you will find the ideal match.
2. Reliability and Call Quality
Dialaxy is undoubtedly one of the most reliable brands in the industry and offers excellent call quality. You can stay in touch with your customers without interruptions with our crisp and clear call services. Our reliable virtual phone system helps your business maintain a professional image and enrich trust among your existing and potential customers.
3. Advanced Calling Features
Dialaxy's advanced calling features help you effectively manage your business communications. With call analytics, you can get valuable insights into call duration, call volume, and busy and free time.
Call forwarding functionality ensures that your calls to your 908 area code reach the right destination. Additionally, voicemail allows you to receive and store customer voice messages when unavailable.
4. Cost-effective Solutions
Dialaxy provides cost-effective solutions to ensure businesses get the Highest Return on Investment (ROI) from the money they spend. We have designed three subscription plans so that you can choose the plan that best suits your business needs.
You can choose the essential plan if you want a flexible voice solution that is easy to set up, integrate, and manage. Choose the standard plan if you want an advanced solution to help boost productivity and performance. Otherwise, you can choose an enterprise plan if you want a customized package aligned with your business needs.
5. User-friendly Interface
Dialaxy's interface is user-friendly since we aim to cater to our users' needs simply and conveniently. You can easily manage your 908 area code from the dashboard without facing any technical challenges.
As well as this, our interface is designed to ensure that no one gets lost or confused when attempting to view call logs, settings, or features. You can control your communication settings and access features effortlessly.
Conclusion
In conclusion, the 908 area code can change your business operation and take it to new heights. It helps your business establish a local presence, increase call acceptance rate, and expand your market reach.
You can get a local area code 908 from different service providers, but choosing the right provider is significant. Dialaxy is a reputable 908 area code provider. A broad selection of phone numbers, high call quality, advanced call management features, and cost-effective solutions make Dialaxy the ideal choice to get area code 908.
FAQs
Who calls from the 908 area code?
A user who has bought the 908 area code can make outbound calls. If you get calls with area code 908, you can assume the caller is from Elizabeth City or one of its surrounding areas.
What is the zip code for the 908 area code?
Area code serves numerous counties and cities in New Jersey State. These counties and cities have their own zip codes. 07114, 07201, 60490, 60544, and 07036 are some zip codes for the 908 area code.
What is the time zone of the 908 area code?
908 area code follows the Eastern time zone, also known as America/ New York time zone.
Is area code 908 a scam or legit?
There is a risk of being scammed if you do not acquire the area code 908 from a legitimate provider. In general, free virtual phone numbers with 908 area codes are scams.