Why are Local Virtual Numbers Ideal for Call Centers?
Do you know how important a call center is for businesses? Since the business scenario is transforming with technology, more than 60% of customers prefer phone calls over other communication methods.
Every business needs a local virtual number to communicate effectively and reach out to companies easily. A local virtual number allows one to demonstrate a local, national, and international presence.
Let's get started and discuss the importance of local virtual numbers and their benefits to businesses.
What is the local virtual number?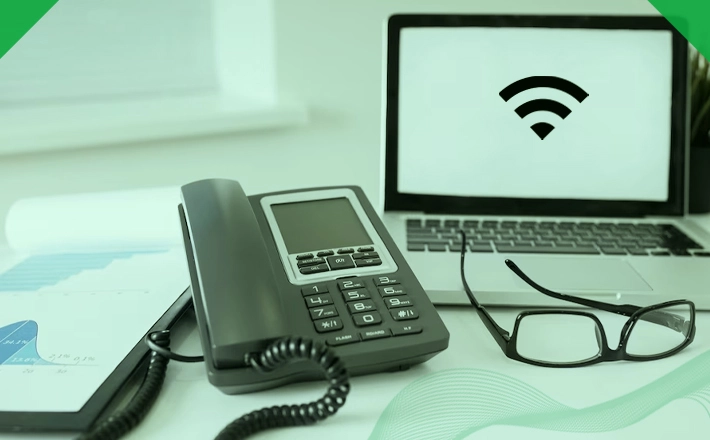 Local virtual numbers are internet-based telephone numbers not linked to specific devices or telephone lines. Calls can be performed over the internet using smartphones and PCs.
"Local number" refers to a phone number associated with a specific location or area code, usually a city or region. Callers dialing this virtual number are charged local rates to create a sense of familiarity and proximity with customers and contacts within that area. Hence, they feel they are calling a local number.
Generally, virtual numbers are used by businesses and individuals looking forward to establishing a local presence in different locations without any physical office or telephone line. They offer flexibility, due to which they make outbound calls to any device over the Internet.
A local virtual phone number also has additional features like call forwarding, call recording, voicemail, and analytics, which allow users to handle their communication effectively. It also helps with call tracking, which is helpful for business purposes.
Benefits of local virtual numbers for call centers
Using local numbers for call centers in businesses can significantly benefit business operations. Some benefits are listed below:
1. Enhance Customer experience
Owning local virtual numbers for your business helps increase your global reach and build a local presence. A toll-free or local business phone number helps create a positive image in the customer's mind and gains customer trust.
i. Building a local presence
Having a phone number with the same area code as the customer helps to build trust and establish a sense of familiarity, increasing customer engagement and experience.
ii. Eliminating long-distance charges
Adding a local phone number helps eliminate long-distance charges as it can be maintained remotely without any physical infrastructure.
The customer tends to trust local numbers, which leads to a higher call answer rate and better customer engagement.
2. Cost savings and scalability
Local numbers are cost-effective alternatives, as they can be easily managed and operated remotely using call center software. You can make regional and international calls anytime and anywhere worldwide at no additional charge.
i. Eliminates physical infrastructure
Local numbers eliminate the need for costly physical infrastructure in multiple locations because they save on the setup cost of the physical call center.
Due to its remote handling feature, virtual local reduces infrastructure costs, office rental costs, and staff cost numbers.
ii. Easy scaling operations
Call centers can acquire and provide new numbers quickly when needed, allowing them to expand their operations into new markets or regions on time.
The local virtual number allows for call redirection and call forwarding to different locations or areas, allowing for better call routing and distribution.
Using the local viral numbers in the business allows for adding or removing numbers. It also helps handle huge call volumes more efficiently.
3. Call Tracking and Analytics
Local virtual phone numbers have advanced call-tracking features and analytic tools. Virtual numbers provide a dashboard for the call center where we can monitor the calls and keep track of them.
i. Monitoring and measuring performance
Call monitoring provides valuable insights about the customer, which helps keep track of them.
Call center software gathers and records valuable data like call duration, volume, and outcomes, which helps monitor and analyze their performance.
ii. Improve decision-making
The call center can systematically keep records of the call and customers, which improves decision-making.
The availability of the necessary data in call centers allows businesses to know their national and international customers and helps with strategic marketing.
Using Local virtual numbers in businesses allows businesses to track calls and optimize call center operations.
4. Increasing agent productivity
Adding up local virtual numbers helps increase agent productivity and enhances the business's accessibility and local presence in different areas.
i. Streamlining communication
Virtual numbers allow seamless communication between agents and customers. This streamlines communication, improves productivity, enhances collaboration, reduces errors, and improves call quality and handling.
ii. Reducing response time
Local numbers help businesses by reducing call routing delays, synchronizing working hours, improving language understanding, and leveraging knowledge of local regulations and practices.
That is why adding a local virtual number allows agents to respond faster to customer queries and provide a better customer experience.
🔔Don't miss out: More benefits of Local Virtual numbers for call centers
How To Choose the best virtual number provider for your business?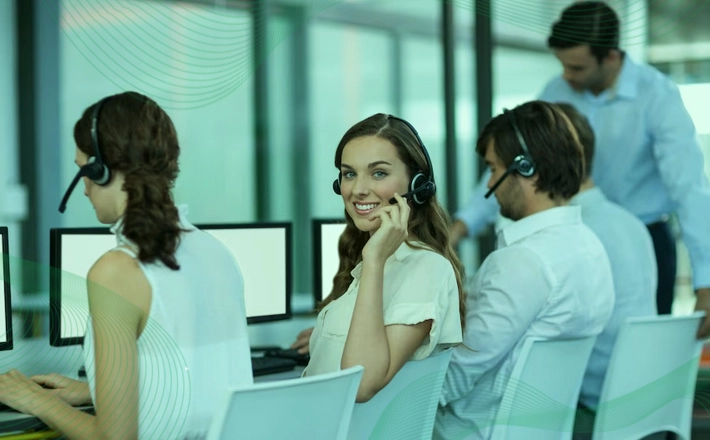 As telephony technology evolves, virtual numbers' popularity is growing among businesses today. Virtual numbers provide many benefits and features that help companies improve their communication with consumers.
Adding virtual numbers to businesses helps enhance their communication strategies because of call handling and global routing features.
Since many options are available in the market, choosing the right virtual number is a challenge, so here are factors to be considered while selecting the best virtual phone number provider:
Features and Functionality
Look out for the features offered by the different virtual number providers. Check essential factors like call handling, forwarding, recording, voice mail, IVR (Interactive Voice Response), routing options, and integration with existing business tools and systems. Ensure the service provider provides these necessary features.
Pricing and plans
Compare the pricing plans of different service providers and go through their offers.
Usually, virtual phone number providers offer monthly or annual billing plans based on usage. Some providers may offer a pay-as-you-go option for businesses with unpredictable call volumes.
Make sure the provider you choose offers you the best price and meets your usage requirements and scalability needs.
Reliability and Customer Support
Choosing a reliable support and service provider is essential for effective communication with customers and clients. Look out for a provider that offers 24/7 support for smooth communication.
Make sure your service provider fixes the troubleshooting issues on time and assures high call quality
Quality security
Security is also a factor to consider when choosing a reliable virtual number provider because of increasing fraud and threats to the consumer. Hence, choose a service provider offering advanced security features such as caller ID authentication, end-to-end encryption for calls, two-factor authentication, secure data storage, and guaranteeing data security.
Are you considering adding a local phone number to your business? And are you in search of a reliable virtual number provider that offers you great offers and customer service?
Dialaxy is the perfect virtual number provider. Get the best telephony service at an affordable price and boost your business globally with better communication quality.
Integration of local phone numbers with call center systems
Many businesses have adopted virtual local phone numbers because of the benefits they bring.
Integrating local phone numbers into the call center system has made virtual calls possible and replaced the old telephone line call centers with virtual call centers.
The virtual call center is basically operated by call center software. Generally, center software helps businesses handle calls, forward, monitor, and analyze data, ensuring effective communication and proper workflow.
Integrating local phone numbers with call centers minimizes the cost of setting up physical infrastructure. It also helps businesses establish a local presence in different regions and expand their businesses.
Conclusion
To sum up, owning a local phone number will significantly improve the productivity of your contact center, increase connectivity rates, provide customer insights, and help you build a global presence. A local phone number helps to build the customer's trust and establish a sense of familiarity, which increases customer engagement.
Smooth communication and high call quality help with proper business communication and create a positive brand image. It makes a business seem professional and provides a satisfactory user experience. That's why local numbers are ideal call centers for businesses.
In this article, we discussed the benefits of local virtual numbers for businesses. That is why a local phone number is ideal for a call center.