How to Set Up a Call Center with VoIP Technology?
What can help a business excel more than exceptional customer service in today's fast-paced business world? And what can help your business gain loyal customers more than a well-equipped virtual call center that uses VoIP technology?
Gone are the days when you had to be fixed to a physical location and invest in extensive hardware setups for your communication needs with traditional phone services.
In this comprehensive guide, I will walk you through the easy steps to set up a call center with VoIP technology. So let's not waste time and start setting up your modern call center today!
Planning for VoIP Implementation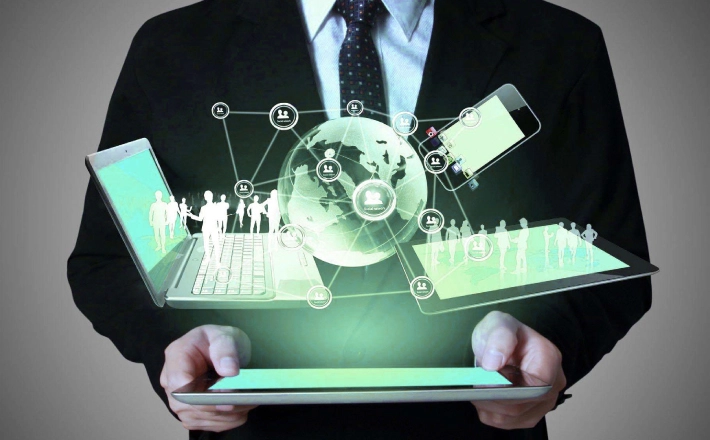 The first step to setting up a call center with VoIP (Voice over Internet Protocol) technology is setting your goals and then planning for VoIP implementation.
First, determine what the objectives of your call center are. Is it to reduce call hold times, promote your products and services, improve sales and customer satisfaction, conduct outbound calling campaigns, or something else? Understanding these business requirements and call center needs makes the process of setting up your call center much easier.
Then it's important to determine the time and money needed for your call center phone system. The amount of resources you allocate for call center services will depend on your call center objectives. A contact center that deals with both inbound and outbound service requests will require a larger budget than one that simply deals with inbound calls.
Similarly, the contact center's size, recruiting and training of new employees, the purchase of a new VoIP phone system, receiving management permission, etc., will dictate the timeline.
Choosing the Right VoIP Provider
There are many companies that offer virtual phone service, and each of them claims to offer the best features and services. However, not every service provider is as trustworthy and reliable. Thus, selecting the ideal VoIP phone service provider for your needs might be challenging and complex, but it is worth your time and effort.
Before committing to a VoIP provider, make sure to conduct proper research and compare features, pricing, and customer reviews. Along with that, it is crucial to conduct a detailed analysis of each provider's strengths and weaknesses to evaluate which VoIP provider will be the best fit for your call center.
Lastly, an evaluation of their reputation and industry standing is necessary to know if they can be trusted for your business communication needs.
Set Up a call center with VoIP Infrastructure
Once you're done choosing a VoIP provider, the next step is to set up the VoIP infrastructure. Evaluate the call center software and hardware requirements for your business accordingly.
A premium VoIP desk phone, such as the Polycom VVX601, is a wise investment if you want your phone calls to sound amazing. For added mobility while on incoming calls, VoIP headsets are a great addition to your business phone system.
No other special hardware is required for VoIP, as it operates via the Internet. Instead, you will require an excellent network and internet access, so choosing reliable internet service providers plays a crucial role. Now, you might be concerned about the amount of bandwidth VoIP needs, but each line should only require roughly 100 kbps of upload and download speed. Along with speed, unstable connections are frequently a factor in VoIP call quality problems. Thus, it is recommended to use a wired internet connection, such as fiber or cable, for improved service quality.
You can suffer choppy audio or other problems like dropped calls if the router or network can't manage high traffic, so a cable connection is always preferable, although Wi-Fi generally functions well.
Additionally, you may need VoIP business phone systems, a CRM solution to store customer information, internal communication tools for employees, performance monitoring tools, and more.
Configuring VoIP Settings
The next step is configuring your VoIP settings, such as call handling, call forwarding, call routing, and call recording configurations. You might additionally need to configure advanced features like call queuing and interactive voice response (IVR) in accordance with your company's requirements.
To make sure everything is operating as planned, you must verify and optimize your VoIP settings after configuring them. To find any problems and make the necessary corrections, test the call handling, routing, and other functions.
Training and Education for Employees
Once you're done setting up a call center with VoIP technology, it is essential to provide education and training to the call center agents to ensure that they can make the most of these features. It might not seem too important at first glance, but adopting new technologies like VoIP can slow down call center business operations.
Thus, make sure to give an overview of VoIP technology and its features, along with an explanation of call handling and call center operations with VoIP, to the call center team. And encourage the customer service department to adopt best practices for using VoIP in a call center environment.
Monitoring and Troubleshooting Issues
Your work doesn't stop even when you're done setting up your call center with VoIP technology. You still need to monitor and troubleshoot any VoIP issues. This is one of the most important yet most overlooked steps.
Ensure that the network and internet connections can support VoIP traffic and bandwidth demands. Troubleshoot common VoIP issues, such as call quality and connectivity issues, in real-time using VoIP monitoring tools like network analyzers.
Along with that, evaluate VoIP Performance and analytics like call volume, call quality, and other key performance indicators to identify areas for improvement. If necessary, get technical support to solve any issues.
This helps meet the goals and objectives of the call center and ensures its overall success.
Conclusion
In conclusion, businesses can achieve numerous benefits, like increased flexibility and scalability, and cost savings, by setting up call centers with VoIP technology. With the power of advanced VoIP features, virtual call centers can smoothly conduct their communications and enhance the customer experience.
All you have to do is choose the right VoIP provider, set up VoIP infrastructure, configure the VoIP settings, educate your employees about the VoIP features, and troubleshoot any VoIP issues.
Therefore, VoIP technology is a game-changer when it comes to improving the efficiency and effectiveness of your call center. So take action now and explore VoIP options for your call center!