How to Get a Virtual Phone Number for Your Marketing Agency in the USA?
In today's digital age, the success of marketing agencies is shaped by effective communication. A virtual phone number has become a valuable tool for communication. Virtual phone number for marketing agency is a great way to provide the clients with a local and professional presence.
The virtual phone number allows you to get a telephone number with any US area code, which can be forwarded to your cell phone, landline, or VoIP system. Even though you're not located in their area, this will give them the impression that you're nearby.
This article explores how virtual phone numbers can streamline operations and improve customer service for marketing agencies in the USA.
What is a Virtual Phone Number?
A virtual phone number is a telephone number that operates with an internet connection from anywhere in the world. It doesn't need any particular location or physical components. It can also be known as a cloud phone number.
In the U.S., a virtual phone number is known as a follow-me number. Virtual phone number uses Voice over Internet Protocol (VoIP) technology to make and receive calls. It doesn't require a SIM card or a physical address to make phone calls.
Benefits of Using Virtual Phone Numbers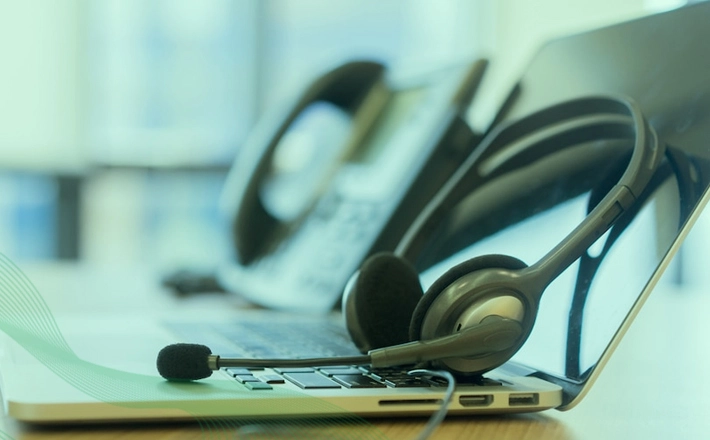 1. Easy to Set up and Cost Effective
A virtual phone system is easy to set up as it doesn't require extensive hardware setup. You don't need to buy high-priced equipment and pay technicians to maintain and install the system. The call charges are also less expensive than traditional landlines.
2. Provide 24×7 Connectivity
A cloud phone system ensures that every call is answered and no call goes unanswered. The call queueing feature allows you to queue calls during busy hours. It automates the calling process and redirects the call to the right destination. It lets you answer calls from anywhere in the world until you have an internet connection.
3. Scalability
Whenever there is growth in your marketing agency, you don't need to worry about scaling it. You can easily add or remove phone numbers according to your needs. You don't need to carry physical components if your agency wants to shift its location because everything is in the cloud.
4. Analytics and Reporting
You can get real-time call analytics and reporting in a virtual phone system. It can show data about call volume, missed calls, busy days or weeks, and even customer behavioral data. These data can be used to scale the workflow and provide good customer service in your agency.
Difference Between Traditional and Virtual Phone Numbers
The major difference between the two is a traditional phone is linked to a specific device, whereas a virtual phone number is not linked to any physical device. The traditional telephone system requires telephone lines to run throughout the building to reach every desk telephone.
Another key difference is that traditional phone systems cannot be assigned to a specific person. It is limited to a physical location and device. On the other hand, virtual phone numbers can be assigned to a certain group or person, which makes it easy to manage calls from multiple devices.
| | |
| --- | --- |
| Traditional Phone Number | Virtual Phone Number |
| 1. It is tied to a physical phone line. | 1. It is not tied to a physical phone line and runs on the cloud. |
| 2. It is associated with a specific geographic location. | 2. It can be accessed from anywhere in the world with an internet connection. |
| 3. It is limited to making and receiving calls and sending text messages. | 3. It offers more advanced features such as voicemail, call forwarding, routing, and recording. |
| 4. It doesn't provide data backup plans. | 4. It has a data backup plan. |
Identifying Your Marketing Agency's Needs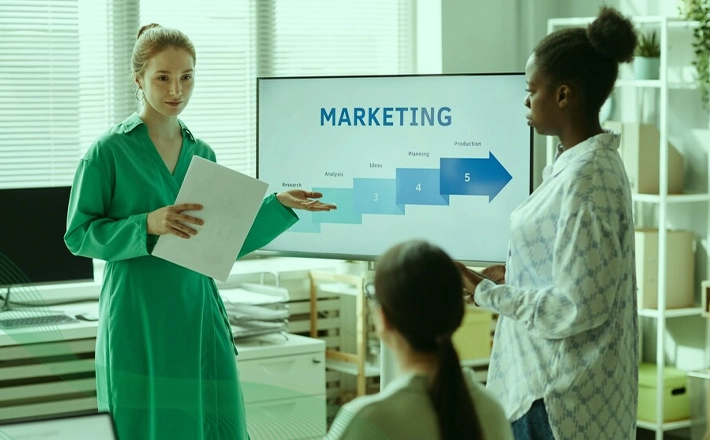 Marketing agencies have specific requirements when it comes to communication channels. To collaborate with team members and deliver successful campaigns, you need a variety of communication channels. These include phone calls, email, instant messaging, video conferencing, and project management tools.
Your marketing agency needs features like call forwarding, call recording, voicemail, and integration options for seamless customer interactions. These features are essential for your marketing agency's efficient campaign tracking and streamlined workflow management.
A virtual phone number provides you with all these features. With a virtual phone number, you can forward calls to any agent, keep records of calls, connect with people in different time zones, and improve agency productivity.
Choosing the Right Virtual Phone Number Provider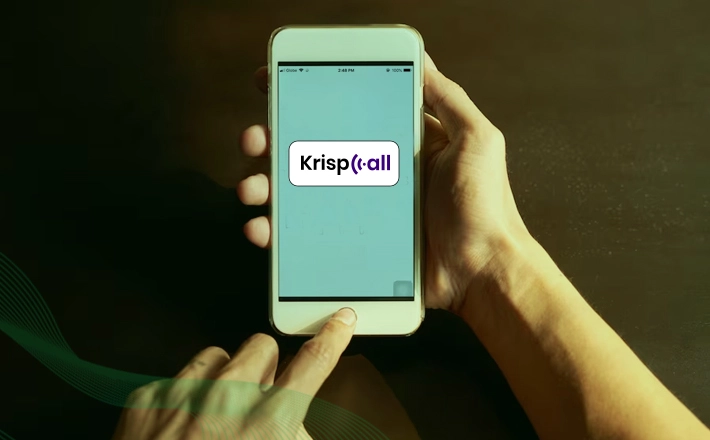 You need to choose the right and trustworthy provider to leverage the benefits of virtual phone numbers. Choosing a provider without proper research will result in scams and fraud. Some reputable virtual phone service providers in the USA are:
KrispCall.

A reliable, scalable, and futuristic virtual phone number provider.

RingCentral.

Ring Central provides cloud communications and contact center solutions.

AVOXI.

AVOXI is an intelligent cloud-based platform that provides virtual business or business phone numbers across 150+ countries.

Grasshopper.

Grasshopper provides toll-free, vanity, and local numbers at affordable prices.

CallHippo.

A flexible and cost-effective cloud phone system.

Nextiva.

Nextiva helps to manage all conversations and engage with customers.

Ooma.

Ooma provides phone, video, and messaging solutions for businesses of every size.
You can buy a virtual phone number from these providers, as they are the most trusted ones.
But it is also essential for you to consider different factors, such as pricing, features, reliability, and customer support, before making a purchase. Every provider has different and unique factors, so you must select the one that suits your requirements.
Furthermore, comparing and evaluating different providers will enable your marketing agency to make an informed decision. Here is a comparison table of the different service providers:
Virtual Phone Number Providers
Pricing
Key Features
Free Trial/Demo
KrispCall

From $15/month

-Bundle Calling and -SMS rate

Voicemail

-Web, Android, and iOS apps

-Call Handling

Free Demo

RingCentral

From $30/month

-Audio and Video Conferencing

-Automatic Call Distribution (ACD)

-Multi-level IVR

-Analytics Portal

Free Trial

AVOXI

Starting $0

-Automated Attendant

-VoIP Connection

-SIP Trunking

-PBX

N/A

Grasshopper

From $31/month

-Wifi Calling

-Email Integration

-Virtual Receptionist

-Instant response-text

Free Trial

CallHippo

Starting $0

-Interactive Voice Response

-Call Barging

-Call Queueing

-Custom Caller ID

Free Trial

Nextiva

From $18.95/month

-Unlimited Voice Calling

-Voicemail

-Toll-free numbers

-Screen sharing

Free Trial

Ooma

From $19.99/month

-Advanced Call Management

-CRM Integration

-Mobile Apps

-Voicemail-to-Text

30-day-money-back guarantee
Steps to Get a Virtual Phone Number for Marketing Agency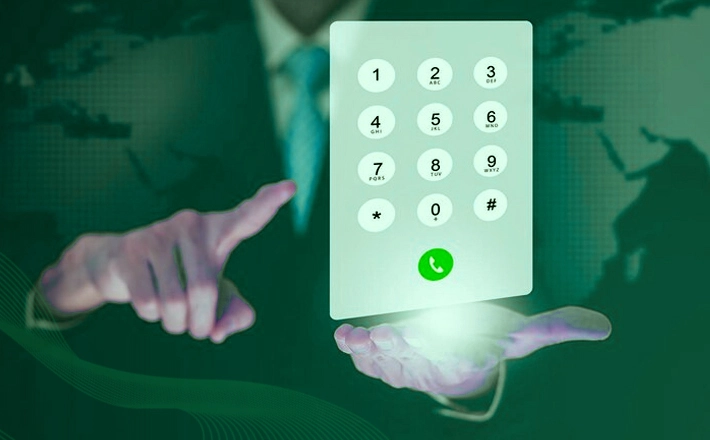 You can get a virtual phone number by following the steps given for your marketing agency:
Choose a virtual number provider.

Sign up for an account with the chosen virtual number provider.

Compare the prices and purchase the plan according to your desired area code, or choose toll-free options.

Configure the features, such as call recording, forwarding, voicemail, and integration.
Following these simple steps, you can buy a virtual phone number for marketing agency.
Setting up and Configuring Your Virtual Phone Number
Once you get your virtual phone number, it's time to set it up and configure it according to your agency's requirements. You can integrate the virtual phone number with your existing communication systems, such as VoIP or Customer Relationship management (CRM) software. Here's how:
Choose a virtual phone number provider that offers integration options with your existing communication systems.

Set up your VoIP system according to the instructions provided by your VoIP service provider.

Go to connection or integration with third-party systems setting and integrate with your VoIP system

Obtain integration credentials such as API keys, access tokens, or specific login details.

Input integration credentials to establish a connection between your software and the virtual phone number.

Test the integration to ensure it's functioning properly.

Explore the features offered by the integrated systems.
The CRM system helps to make outbound calls and receive inbound calls. You can monitor and call your customers directly. It assists you in saving and recognizing new numbers, queueing incoming calls, and automatically recording phone conversations.
Similarly, you can add other devices with an internet connection, like mobile phones and landline phones, as they don't need any telephone lines. You can also customize business greetings and calls to enhance your agency's branding.
Managing and Optimizing Your Virtual Phone Number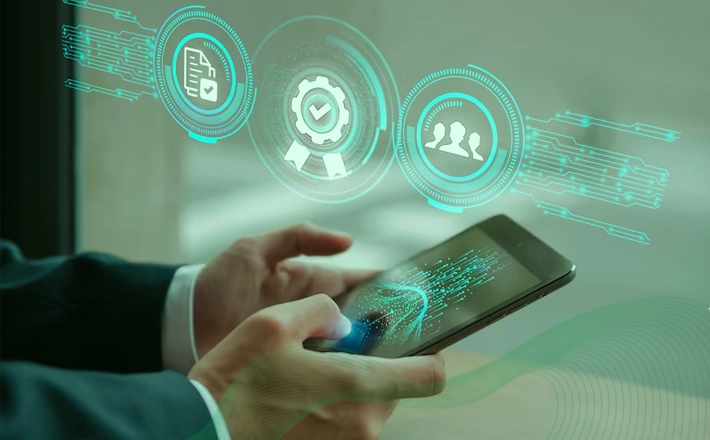 Managing and optimizing virtual phone numbers is critical for marketing agencies. You can redirect calls to other numbers with the call forwarding feature. With the call routing feature, you can automatically queue and distribute incoming calls. It will speed up waiting time and optimize your workflow, which results in higher productivity.
Moreover, you can utilize call analytics and reporting tools to gain insights into call performance, make improvements, and track your marketing campaign's success. Call recording and voicemail features can also be used to capture missed or forgotten points, share information, and improve customer service.
Conclusion
The virtual phone number has a wide range of benefits, from saving costs to providing flexibility and scalability. It provides 24×7 connectivity, increases team collaboration, and provides real-time data analytics.
You can leverage your marketing operation with the features a virtual phone provides. You can improve customer interactions and drive growth in your agency.
Now is the time for your marketing agency to embrace virtual phone numbers and discover new possibilities.